Motorcycle School in Livermore, CA
Pacific Motorcycle Training
Classroom
Livermore Harley-Davidson®
7576 Southfront Rd
Livermore
,
CA
94551
Pacific Motorcycle Training
Practice Range
Las Positas College
3000 Campus Hill Drive
Livermore
,
CA
94551
---
Learn to ride on a Harley-Davidson® and get licensed!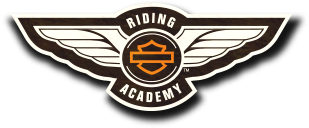 Welcome to Pacific Motorcycle Training, the top school to learn how to ride a motorcycle safely in the Livermore area. Come and learn everything you need to know to ride and control your motorcycle safely. Whether you are interested in learning the basics of riding a motorcycle—and getting your license endorsement—or simply improving your motorcycle skills to be safer on the road, come with us and we will provide you with the best teaching you can get in the Bay Area. We are part of the California Motorcyclist Safety Program and all of our instructors are certified to teach the Total Control Riding Clinics.
Starting August 2019, we are partnering with Livermore Harley-Davidson® Riding Academy to provide an exceptional and memorable learning experience for our students in Livermore.
---
Basic riding course schedule
GROUP A (Rides in the morning)
Classroom, Session 1
Thursday 6:00 pm - 9:30 pm

Practice Range, Session 1
Saturday 7:00 am - 11:45 am

Classroom, Session 2
Saturday 6:00 pm - 8:30 pm

Practice Range, Session 2
Sunday 7:00 am - 11:45 am
GROUP B (Rides in the afternoon)
Classroom, Session 1
Thursday 6:00 pm - 9:30 pm

Practice Range, Session 1
Saturday 12:15 pm - 5:00 pm

Classroom, Session 2
Saturday 6:00 pm - 8:30 pm

Practice Range, Session 2
Sunday 12:15 pm - 5:00 pm
Harley Davidson Deal Tour (Optional)
Livermore Harley Davidson
Thursday 5:00 pm - 5:30 pm

---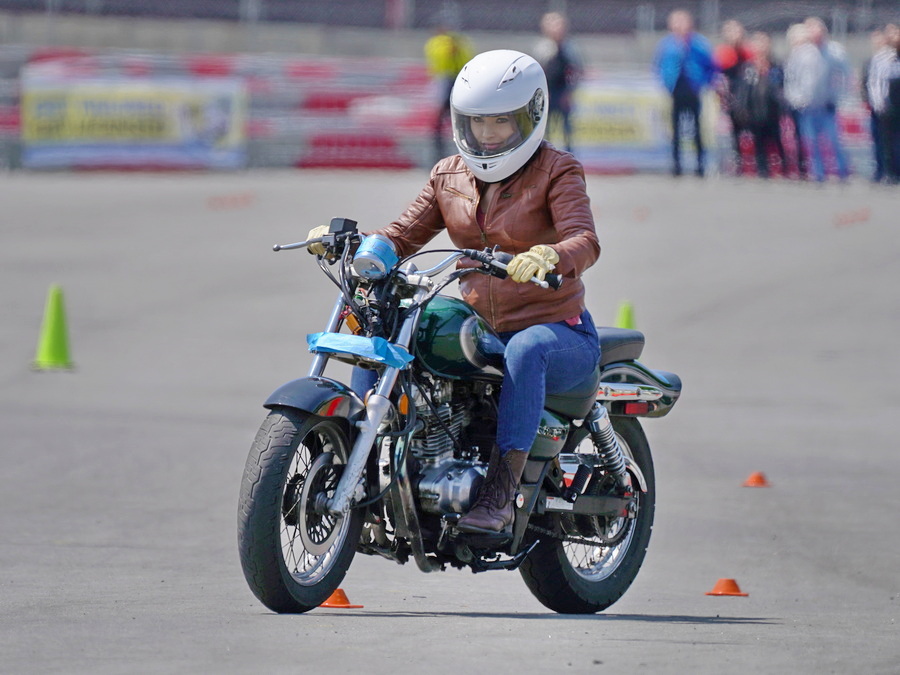 For New Riders
Learn the basics of riding safely in a controlled environment and receive the certificate required to waive the DMV riding skill test. Our friendly basic riding course was designed for people with zero experience on a motorcycle. We provide motorcycles and helmets for you to learn with.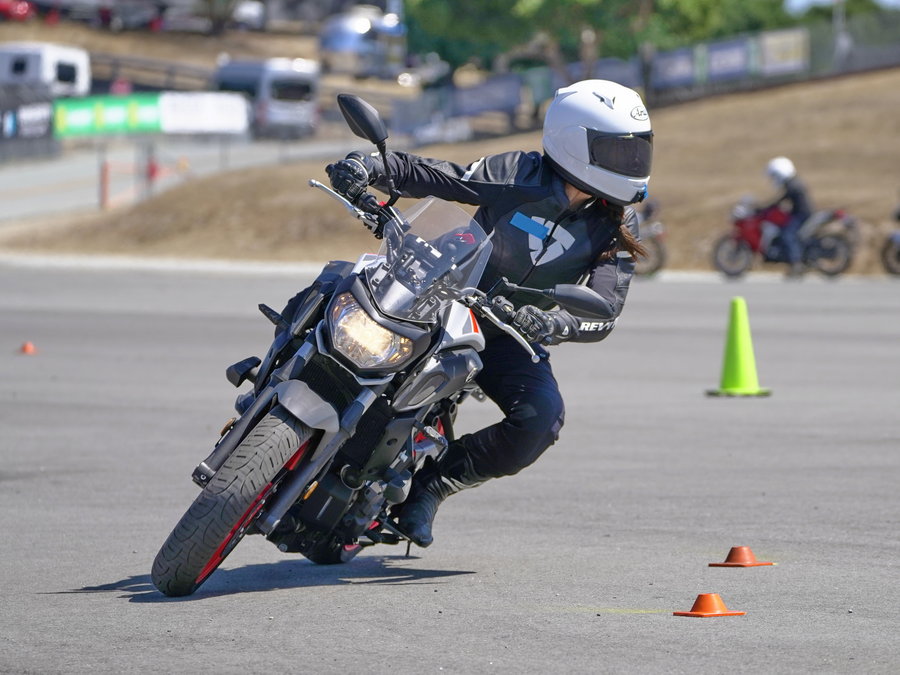 For Experienced Riders
Become a better—and safer—rider using your own motorcycle with our Intermediate Riding Clinic. Or take your cornering and crash-avoidance skills to the highest level with our Advanced Riding Clinics, taught only by the best certified instructors in the Bay Area!
---
"It's been three years since I have ridden the motorcycle. It was really fun and enjoyed it the most. It also helped me realize the mistakes I was doing and to correct those. Thanks Isaac and Edberg for keeping it well balanced with fun and learning. Highly recommend it even if you are not a new rider."
― Suriya Shankar
"I can't thank these guys enough. Such incredible patience and knowledge! We had a class with students from all walks of life and backgrounds, and these guys were able to make everyone's experience a very pleasant one. The classes were super informative and fun. They really do give 110%. Ray, Isaac, and Chris, thank you guys so much. You're absolutely terrific and it's been a pleasure learning from—and getting—to know you."
― Hassan N. Rasmi
"Chris and Craig's techniques where phenomenal. Chris was very professional, unbiased, focused, and very helpful. Craig was cool, hip, and straight forward to point out what needs to be corrected. Also he is very honest if you are not ready for the road based on his assessment of your skills. Don't feel bad if you don't pass, it's for your own safety!! 👍🏼"
― Milo De La Cruz
"This was an incredible class. My only experience on a motorcycle was a Honda Trail 90 when I was a kid. I learned so much and now I only need to pass the written test at DMV to get the motorcycle endorsement on my license. This course is worth every penny!"
― Glenn Abersold
"This class was well worth the money. The classroom instructions were applicable and but not overly tedious. The range was a bit remedial in the beginning, but quickly ramped up and was actually quite fun and educational. The instructors, Tim, Chris and Lisa were great. The content was well planned out and rehearsed and there was no wasted time. Well done!"
― Kyle Prusso
"The instructors Isaac and Chris were awesome. I would recommend taking the motorcycle course with them for absolute beginners or for riders with prior experience. I appreciate the way the whole course has been put together. Be it classroom sessions or the on the range. I have learnt a lot from these fantastic people over two days. Thank you guys!"
― Mukesh Shenoy
"It was a great experience and got an opportunity to learn a lot. The more you grapple with the material taught the better off you will be. I also recommend the morning classes during the hot months."
― Jose Galvez Hernandez
Read more reviews on

©2019, Pacific Motorcycle Training
Online presence management by
Ovalmint