Escuela de Motociclismo en San Francisco y San Jose
Pacific Motorcycle Training
Somos una escuela de motociclismo donde nuestros alumnos aprenden los principios básicos del motociclismo y adquieren la confianza necesaria para manejar de forma segura. Ofrecemos clases de manejo de motocicleta y motoneta en tres sucursales: una en el centro de South San Francisco, en Livermore y en Salinas. Nuestras sucursales son fáciles de encontrar y no tendrás problemas de estacionamiento.
Nuestro curso básico ha sido aprobado por el Programa de Seguridad para el Motociclista de California (CMSP), por lo que aquellos que se gradúan reciben el certificado DL389 requerido por el DMV para exentar el examen de manejo. Enseñamos lo último en técnicas de seguridad, prevención de accidentes, curveo, frenado, y cambio de velocidades.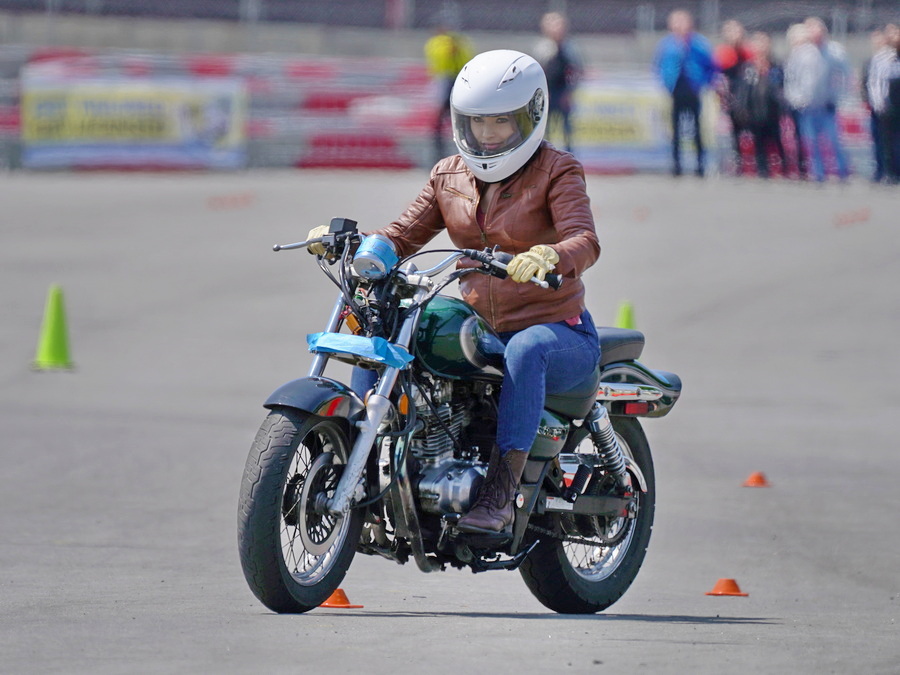 Para Nuevos Motociclistas
Aprende los principios básicos de manejo en un ambiente controlado y seguro, y recibe el certificado requerido por el DMV para exentar tu examen de manejo. Nuestro amigable curso de manejo básico ha sido diseñado para personas sin experiencia en una motocicleta. Hasta, te prestamos el casco y la moto para que puedas aprender.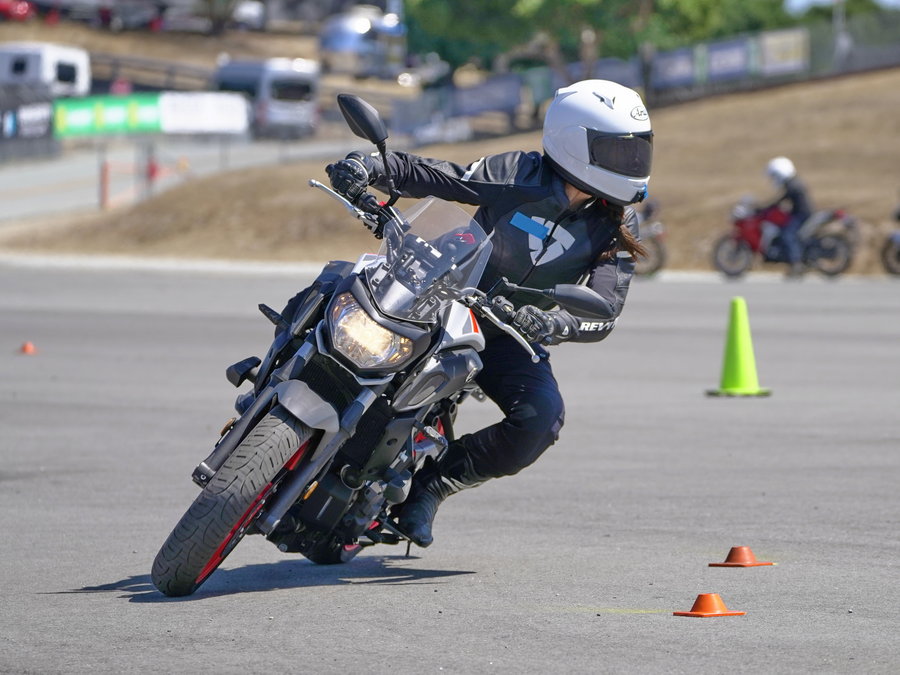 Para Motociclistas Experimentados
Conviértete en un mejor y más seguro motociclista usando tu propia moto durante nuestra Clínica de Motociclismo Intermedio. O lleva tus habilidades de curveo y evasión de accidentes al más alto nivel tomando nuestras Clínicas de Motociclismo Avanzado, enseñadas por los mejores instructores del Área de la Bahía.
---
"This was a great beginning class for anybody looking to start riding. The instructors Ken, Chris, Kyle, and Issac were all very friendly and helpful, and they made the course material easy to learn. You will definitely come out of this class feeling a lot more confident about riding a motorcycle."
― Peter Ng
"If your going to get your M1 license this is the school to do it at.There tough but they will make sure you know how to ride before you leave.Instructors are knowledgeable and really cool."
― James Moneyhun
"Great course with great instructors!! They were super patient and explained how to ride in a way VERY easy to understand!! Our whole group were first time riders, and by the end of the course we could all navigate obstacles with speed and accuracy! SO MUCH FUN!! I m anxious by nature, but the instructors are very personable and have great energy! 10 out of 5 great experience!! Special thank you to Evie, Payma, and TEX!!!"
― Seth H
"I had an amazing experience. The instructors were so good, kind and caters to each one by identifying the strengths and areas to work on. I would recommend the program to anyone who is desiring a motorcycle license."
― Sandeep Sunny
"Chris, Lisa, George (?) all great, mellow, patient with all the students. Identified when certain issues needed correction and coached individually. All bikes were in good running order and they had gear people could borrow if they needed to. Instruction was thorough but u realized how much more you need. Good enough to get u started and confident to begin your journey but u (I) need to practice !!"
― R Theige
"Very good class! Information you get will save your life! Good teachers & they know there bikes. They will show you how to ride your bikes safely and correctly. You can't put a price on your life! Take the class. I have been riding dirt bikes for years and this class was very helpful having never ridden a street bike. Loved it!"
― Adam Williams
"Went in there knowing nothing about riding and left knowing how to safely and properly ride a motorcycle. Tex ,Tony, and Evie are very professional and patient when it comes to teaching. I learned a lot from them and also from the gentleman teaching the class which I believe his name is Rob. Highly recommend this place."
― Antonio Mendoza
Read more reviews on