Intermediate Motorcycle Classes in the Bay Area
CMSP 1-Day Premier Course (with licensing option)
CMSP 1DPC is The Perfect Next Step for Newer and Returning Riders

The California Motorcyclist Safety Program 1-Day Premier Course allows riders who already know how to ride but are not licensed the opportunity to achieve intermediate-level skills along with their motorcycle license.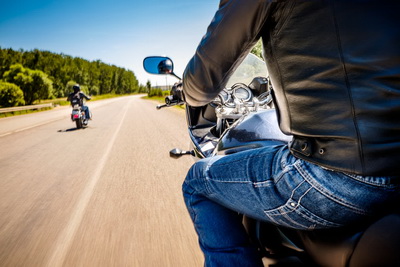 It is also the perfect next step for already-licensed, newer riders who are looking to improve their skills as well as riders that have recently returned to riding after years off. This course includes both classroom and on-cycle instruction.
The 1-Day Premier Course is based on the most current research in rider safety, utilizes modern training methods and has been proven to enhance student outcomes. Although designed primarily as a safety course, the course is also challenging and fun. It is completed in one 8-hour day. We will provide one of our training motorcycles for use during the course or students may choose to ride their own motorcycles/scooters.
Get Your License by Taking the 1DPC
Successful completion of both the riding and written portions of the course will earn the rider a DMV DL 389 riding test waiver. Per California regulations, you will still need to complete the DMV written test.
IMPORTANT: If you take the 1DPC to obtain your license, you will be required to pass a basic riding skills test at the beginning of the class to demonstrate fundamental riding abilities. You must successfully complete this test in order to continue with the rest of the class. Also, you must be 21 or older in order to take this course for licensing purposes.
For those riders who already have their own bike and a motorcycle license, the course can be taken without the testing requirements.
Price
The CMSP 1-Day Premier Course has a cost of $350.