Motorcycle Riding Courses for Experienced Riders
Pacific Motorcycle Training
We offer three different options for riders who want to become better and safer on the road.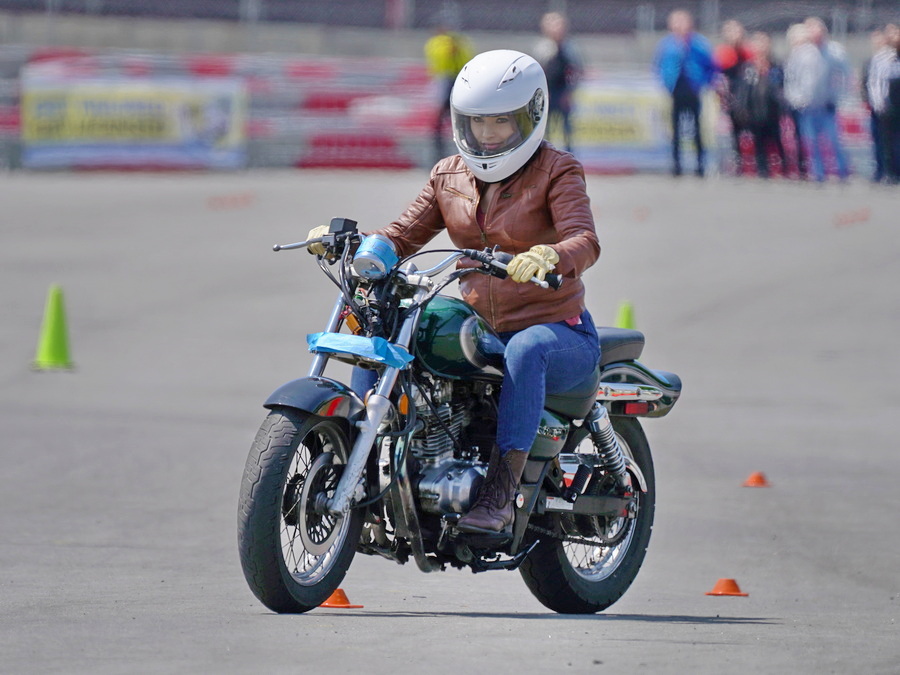 For New Riders
Learn the basics of riding safely in a controlled environment and receive the certificate that may waive the DMV riding skill test. Our friendly basic riding course was designed for people with zero experience on a motorcycle. We provide motorcycles and helmets for you to learn with.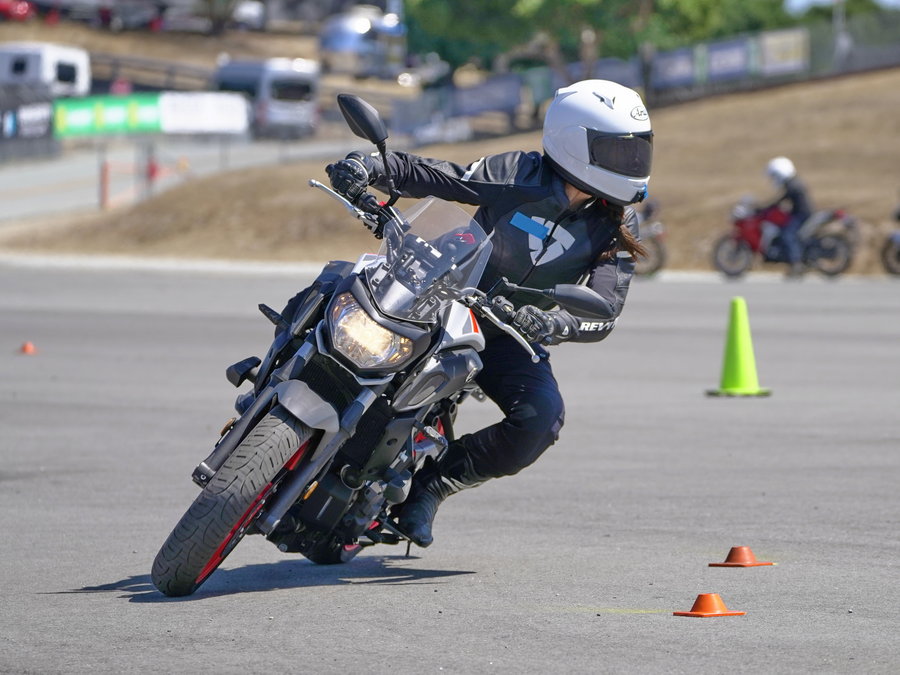 For Experienced Riders
Become a better—and safer—rider using your own motorcycle with our Intermediate Riding Clinic. Or take your cornering and crash-avoidance skills to the highest level with our Advanced Riding Clinics, taught only by the best certified instructors in the Bay Area!
---
"Instructors (Chris and Sheila) were awesome, knowledgeable but also used humor and personal stories to help us remember things better. Learning how to ride on the range was much more intense than I expected - went from learning what the clutch and throttle is on the bike to practicing weaving around cones, taking a quick turn, upshifting and then swerving past an obstacle in the road. Great class overall!"
― Zohaib Khan
"Instructor Colleen was the best instructor! Made everybody feel comfortable, willing to answer any questions, and was very happy to help! Showed nothing but Patience and was always asking if we had any questions. Very great course!!!"
― Diana Jimenez
"Fantastic course. Both Isaac and Craig were great instructors, very lively and engaging. Overall, the course was very informative, and the practical portion of the course left me with a much greater understanding of how to be a better, safer rider."
― Boris Boukhonine
"This class was well worth the money. The classroom instructions were applicable and but not overly tedious. The range was a bit remedial in the beginning, but quickly ramped up and was actually quite fun and educational. The instructors, Tim, Chris and Lisa were great. The content was well planned out and rehearsed and there was no wasted time. Well done!"
― Kyle Prusso
"My experience with My instructors was very stress free and informative. I ve never drove a car with a clutch this was my first time on a bike I think for my first time ever I did pretty well.I passed I m proud of myself. Thank you so much"
― DawnDa Dutchess (DawnDaDutchess)
"This was a great beginning class for anybody looking to start riding. The instructors Ken, Chris, Kyle, and Issac were all very friendly and helpful, and they made the course material easy to learn. You will definitely come out of this class feeling a lot more confident about riding a motorcycle."
― Peter Ng
"Really great instructors, noticed myself and others with varying experience with motorcycling improve with the feedback and training that was provided. No matter you experience level you will be a better driver, motorcyclist and human :)"
― Mark Dano
Read more reviews on