Motorcycle Riding Courses for Experienced Riders
Pacific Motorcycle Training
We offer three different options for riders who want to become better and safer on the road.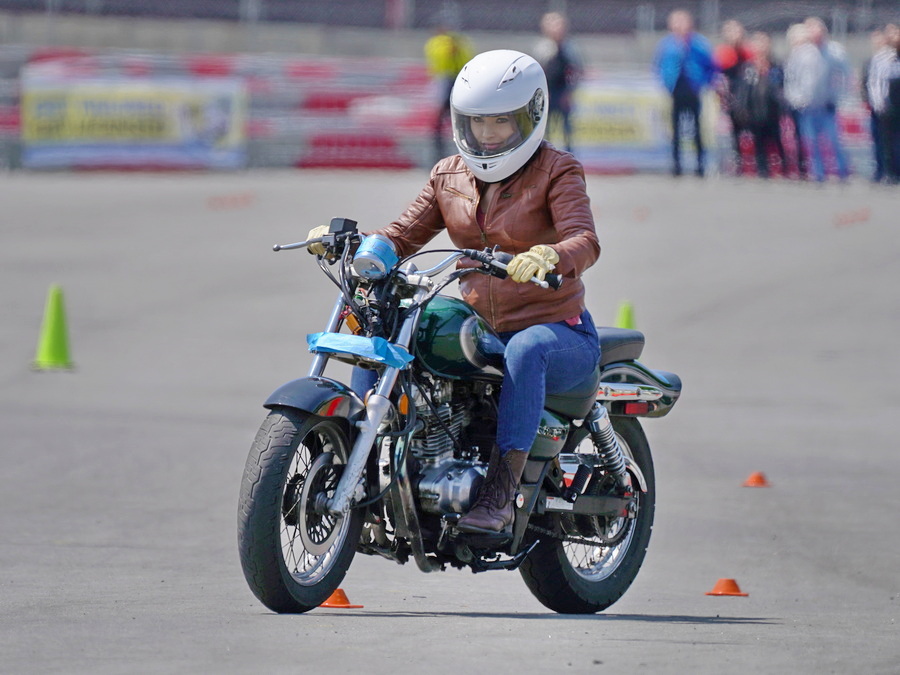 For New Riders
Learn the basics of riding safely in a controlled environment and receive the certificate that may waive the DMV riding skill test. Our friendly basic riding course was designed for people with zero experience on a motorcycle. We provide motorcycles and helmets for you to learn with.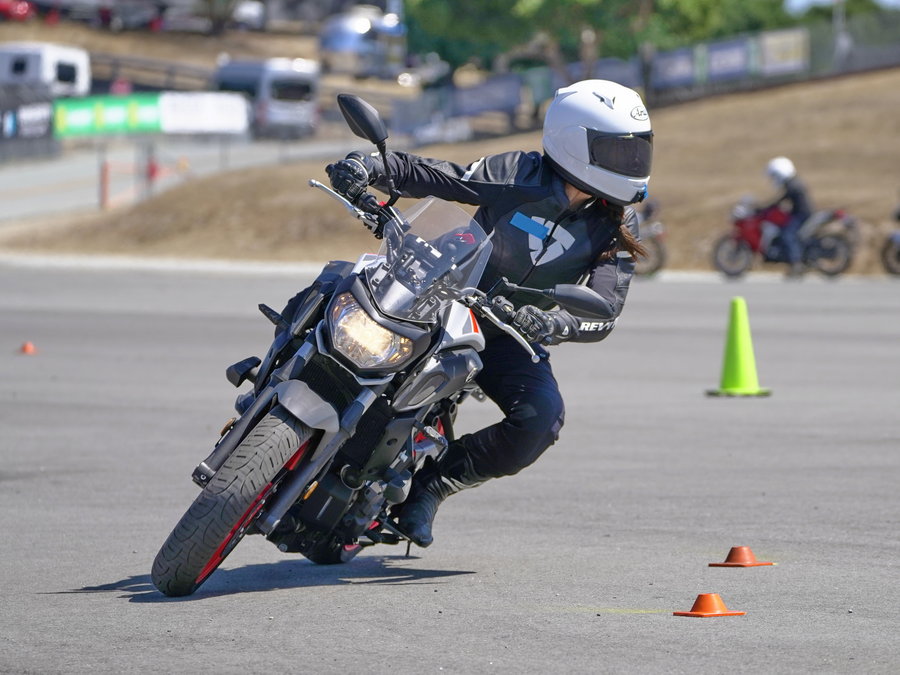 For Experienced Riders
Become a better—and safer—rider using your own motorcycle with our Intermediate Riding Clinic. Or take your cornering and crash-avoidance skills to the highest level with our Advanced Riding Clinics, taught only by the best certified instructors in the Bay Area!
---
"The instructors emphasize that riding safely is truly fun, having accidents is not fun. My instructors shared their love to ride, and how they ride safely. The fact that it can and should be done safely will rub off on you, as that is their message."
― George Wortham
"A must for anyone thinking of riding. The instructors are amazing and actually care about you learning vs just trying to get you through the lesson. The exercises are useful and to the point, none of the time is wasted on anything you wouldn't use on the road."
― Chris Wong
"I was scared at first but I got over it. The purpose of being in the class is to learn and be safe as a rider. The instructors Tony and Tex made it comfortable, fun and easy for everyone to learn. They gave feed back that made me feel confident to keep trying hard. I would recommend this company to everyone that wants to learn how to ride a motorcycle safely."
― Jay B.
"Q, Patrick, and Kieran were outstanding! They made the class very engaging and super fun learning environment. The class consisted of 9 students and the instructors did very well managing the group. They showed us great patience and kindness in class whenever we made mistakes. The instructors made sure that you're capable of doing the riding exercises as safely as possible and develop good habits from it and hoping you'll be able to apply those habits when you start riding out in the real world. I left feeling more informed than before and boosted my confidence in riding. The Pacific Motorcycle Training facility provided the same motorcycle for all students so there were no complaints about having a heavier bike nor having a taller bike than someone else. It was nice that we all had the same motorcycles because it created equal learning opportunities for everyone. Overall, I had a great experience. Looking forward to taking intermediate and advanced classes in the future!"
― Anna Marie Alyzza Sotio
"5 stars for the program! I ve learned a lot just by attending this short 2 day course. Both Chris and Isaac are great instructors. They bring lots of real life experience and humor when they teach. They make the classes fun both inside the class room and on the range. Highly recommend them!!"
― D C
"Awesome experience! Chris, Kyle, and Isaac are great instructors. They will correct your mistakes every time they see something wrong because they really want to prevent you from building bad habits. I recommend this course for anyone interested in learning to ride. Don't be intimidated, most of the class has never touched a bike before and they start you off really easy until you're comfortable!"
― Joseph Fontana
"Instructors were very helpful, patient and professional. The class had not boring either."
― One Romero
Read more reviews on