Motorcycle Riding Courses for Experienced Riders
Pacific Motorcycle Training
We offer three different options for riders who want to become better and safer on the road.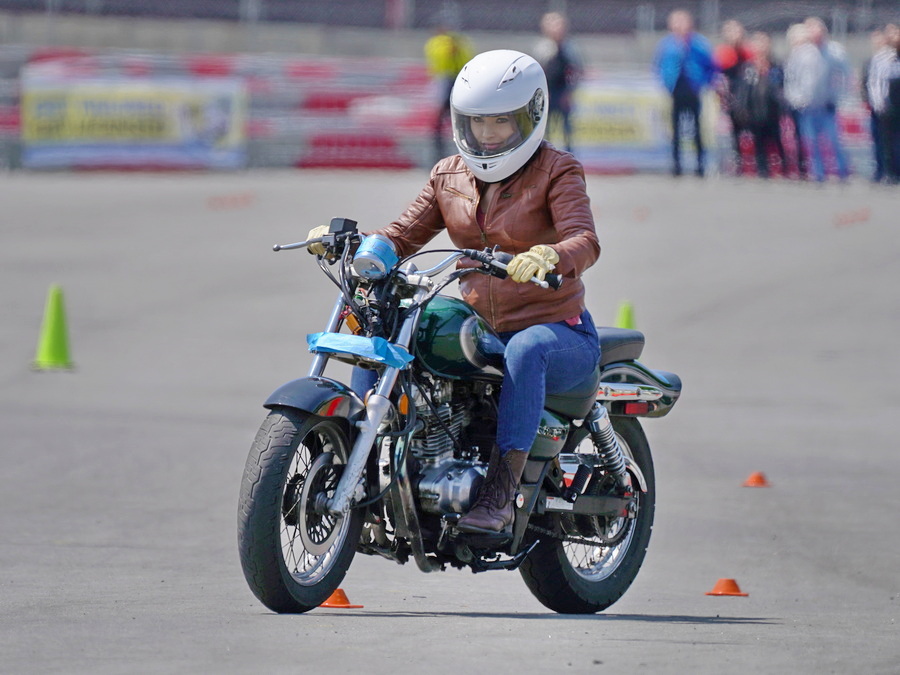 For New Riders
Learn the basics of riding safely in a controlled environment and receive the certificate required to waive the DMV riding skill test. Our friendly basic riding course was designed for people with zero experience on a motorcycle. We provide motorcycles and helmets for you to learn with.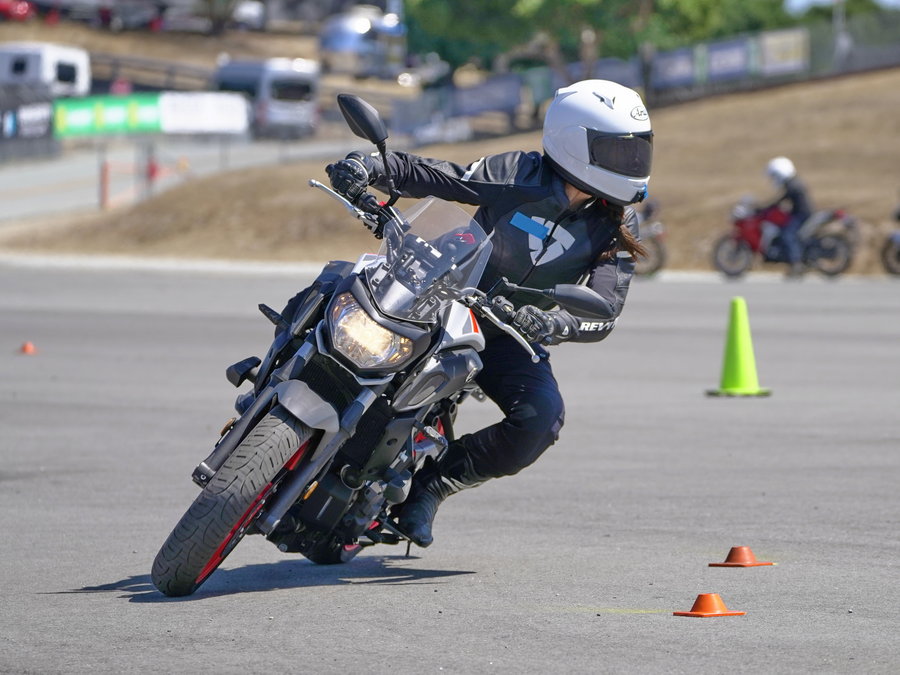 For Experienced Riders
Become a better—and safer—rider using your own motorcycle with our Intermediate Riding Clinic. Or take your cornering and crash-avoidance skills to the highest level with our Advanced Riding Clinics, taught only by the best certified instructors in the Bay Area!
---
"This class was well worth the money. The classroom instructions were applicable and but not overly tedious. The range was a bit remedial in the beginning, but quickly ramped up and was actually quite fun and educational. The instructors, Tim, Chris and Lisa were great. The content was well planned out and rehearsed and there was no wasted time. Well done!"
― Kyle Prusso
"Great place to start your way into motorcycles and how to ride properly. Tim, Eric, Chris and Sheila did a great job keeping everybody safe and learning."
― Ramiro Rinaudo
"Very thorough. Great for beginners. Basic fundamentals are instilled in you from the beginning to the end. Craig and Ken are terrific guys, great attitudes and very knowledgeable. Also their patience is what counts... I will be attending another slightly advanced class that they offer. Parking is great at both class and range locations."
― RR Leland
"Instructors: Isaac and Christorpher were incrediblely attentive to detail and immediately gave advices to proper riding. Their expertise is absolutely phenomenal. I would highly recommend anyone who is interested to immediately sign up for the course. The lecture and riding lessons gave me the opportunity to understand my weaknesses and how to fix it. Shout-out to the instructors! You guys rock!!!"
― Johnny Tran
"Very good class! Information you get will save your life! Good teachers & they know there bikes. They will show you how to ride your bikes safely and correctly. You can't put a price on your life! Take the class. I have been riding dirt bikes for years and this class was very helpful having never ridden a street bike. Loved it!"
― Adam Williams
"I had a great time and learned a lot! I went in with 0 motorcycle experience. The classroom time was packed with information and a good preparation for the next session on the range. There's almost no wasted time during the classroom time and time on the motorcycle. They really condensed everything they could. It's also pretty fun."
― Rodolphe Courtier
"This was a great beginning class for anybody looking to start riding. The instructors Ken, Chris, Kyle, and Issac were all very friendly and helpful, and they made the course material easy to learn. You will definitely come out of this class feeling a lot more confident about riding a motorcycle."
― Peter Ng
Read more reviews on

©2019, Pacific Motorcycle Training
Online presence management by
Ovalmint