Motorcycle Riding Courses for Experienced Riders
Pacific Motorcycle Training
We offer three different options for riders who want to become better and safer on the road.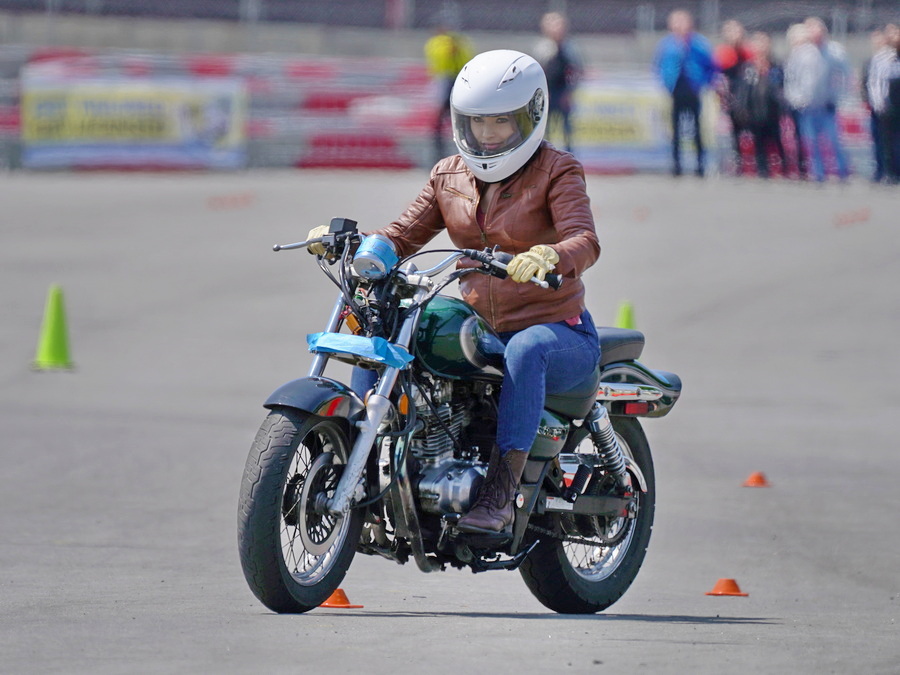 For New Riders
Learn the basics of riding safely in a controlled environment and receive the certificate required to waive the DMV riding skill test. Our friendly basic riding course was designed for people with zero experience on a motorcycle. We provide motorcycles and helmets for you to learn with.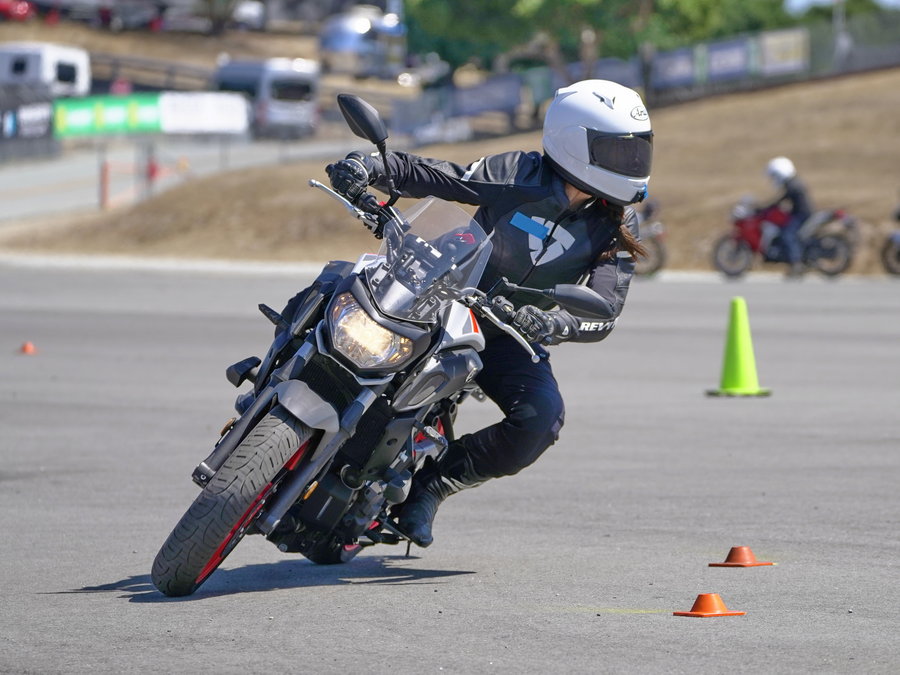 For Experienced Riders
Become a better—and safer—rider using your own motorcycle with our Intermediate Riding Clinic. Or take your cornering and crash-avoidance skills to the highest level with our Advanced Riding Clinics, taught only by the best certified instructors in the Bay Area!
---
"I took the intermediate class which reinforced and built on things I learned in the basic class. There was a lot of practice which was great, and fun. It was a hot day so at the end of it we were all pretty tired. Lecture and class setup were good for Covid-19, and broke up the sessions well. We had 2 instructors and several helpers for 10 students. I had my own bike, but the rentals were very cool 500cc Harley Davidsons!"
― John Ku
"Excellent instructors. They answer any and every question very well. I particularly like them illustrating points with personal anecdotes - you remember stuff well. Good initiation into motorcycling. Good motorcycles to learn on. Helmets provided. A bit hectic."
― Arun Chandrashekharapuram
"Excellent instructors and very professional but also a lot of fun , so much good information and very well layed out. Highly recommended!! Thanks "
― Sammy Munoz
"Excellent training provided. Ken, George , Mike , Chris were all good and helpful. They tell you which areas in your riding can be improved, provide constant feedback; provide individual attention. In total, it was fun as well as something new to learn. Training available in 3 locations - you can pick and chose the closest. I had to my reschedule my classes twice and they were happy to do so ."
― Sreenath Kalahasti
"Very effective course. Had a measurable improvement to my knowledge and skills"
― Leon Dragan
"Chris, Lisa, George (?) all great, mellow, patient with all the students. Identified when certain issues needed correction and coached individually. All bikes were in good running order and they had gear people could borrow if they needed to. Instruction was thorough but u realized how much more you need. Good enough to get u started and confident to begin your journey but u (I) need to practice !!"
― R Theige
"Everyone is so kind and helpful! I got pretty nervous halfway through, but they really helped me through it and I ended up feeling way more confident. Ray is super funny and one of the most supportive teachers I ve ever had. I highly recommend this course!"
― Kyla Aton
Read more reviews on