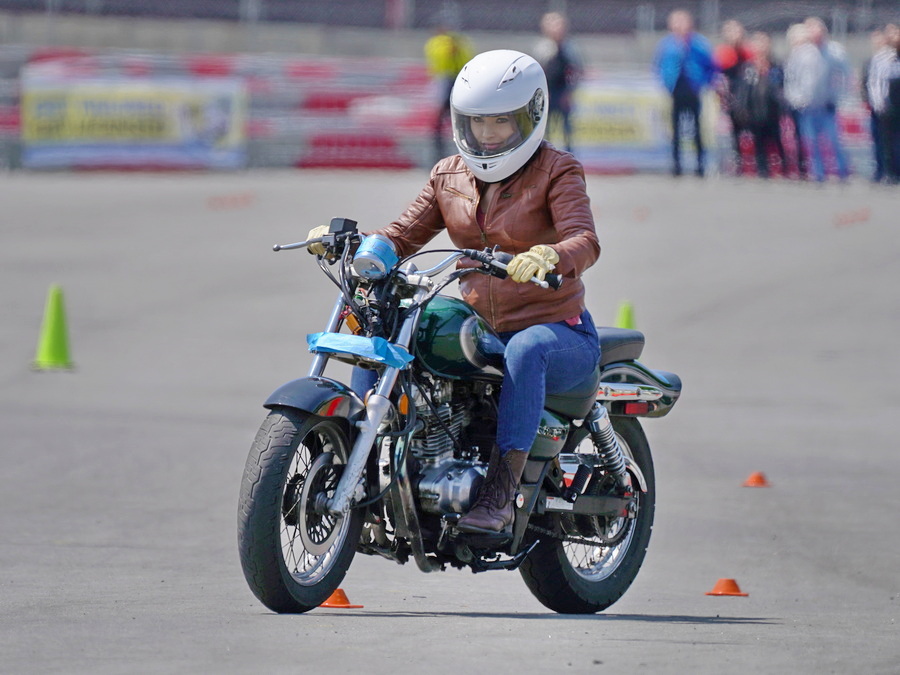 For New Riders
Learn the basics of riding safely in a controlled environment and receive the certificate that may waive the DMV riding skill test. Our friendly basic riding course was designed for people with zero experience on a motorcycle. We provide motorcycles and helmets for you to learn with.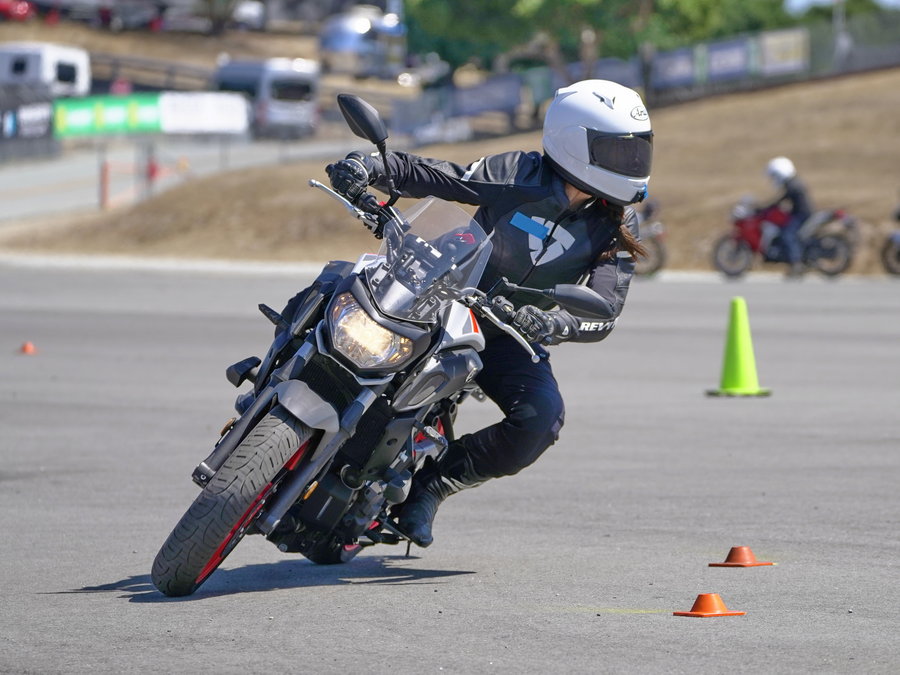 For Experienced Riders
Become a better—and safer—rider using your own motorcycle with our Intermediate Riding Clinic. Or take your cornering and crash-avoidance skills to the highest level with our Advanced Riding Clinics, taught only by the best certified instructors in the Bay Area!
---
"I took the Pacific Motorcycle Training course in San Bruno and it was an incredible experience. The instructors did an awesome job not only teaching in-class principles effectively, but demonstrating in the field why those principles are relevant and necessary if you re planning on riding motorcycles for a lifetime. I had a great time in this class and would recommend it to anyone who wants to be a better, safer, and more proficient rider."
― Adam Stroup
"This class was excellent! I ve learned a lot but have also gained some experience. I have never been on a motorcycle before and this class helps you build motivation to learn and also it was fun at the same time! I highly recommend this class to everyone! Thank you guys for the knowledge and experience!"
― Eric Lobato
"Instructor Colleen was the best instructor! Made everybody feel comfortable, willing to answer any questions, and was very happy to help! Showed nothing but Patience and was always asking if we had any questions. Very great course!!!"
― Diana Jimenez
"Fantastic, I would highly recommend anybody who is contemplating riding or, is riding a motorcycle to attend. The course work and instructors have given me the basic tools required to learn how to ride a motorcycle correctly as well as of course, a taster of how much fun riding a motorcycle can be."
― Andrew Phillis
"Evie, Erin, and Crusoe we re great instructors, they gave great advise and feedback on our skills! I highly recommend taking this course if you re interested in learning how to ride a motorcycle or just want to become a better rider . For us newbies, we will need to continue practicing to hone in on our skills "
― Korbie Killebrew
"I m an experienced rider and still learned a lot. The range exercises in particular build a lot of confidence. I d recommend this course to any rider."
― Steve Stein
"The instructors Isaac and Chris were awesome. I would recommend taking the motorcycle course with them for absolute beginners or for riders with prior experience. I appreciate the way the whole course has been put together. Be it classroom sessions or the on the range. I have learnt a lot from these fantastic people over two days. Thank you guys!"
― Mukesh Shenoy
Read more reviews on