About Us
Pacific Motorcycle Training
Pacific Motorcycle Training is a motorcycle riding school where students learn the basics and gain confidence to operate a motorcycle safely. We offer motorcycle and scooter training classes at three great locations: one in the heart of South San Francisco, downtown San Jose, and Livermore at Las Positas College campus. These locations are easy to find and parking is always hassle-free.
Our basic course is CMSP-approved. This means students who take and pass our course receive a DL389 certificate required to waive the DMV riding skill test. We teach the very latest techniques in safety, accident prevention, cornering, and how to use a clutch as well as proficient braking.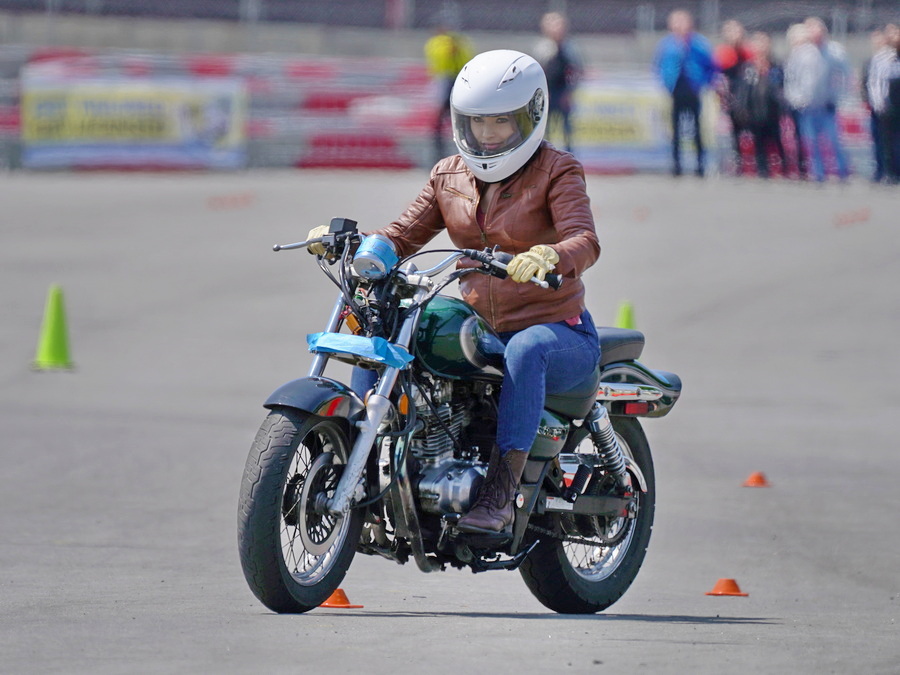 For New Riders
Learn the basics of riding safely in a controlled environment and receive the certificate required to waive the DMV riding skill test. Our friendly basic riding course was designed for people with zero experience on a motorcycle. We provide motorcycles and helmets for you to learn with.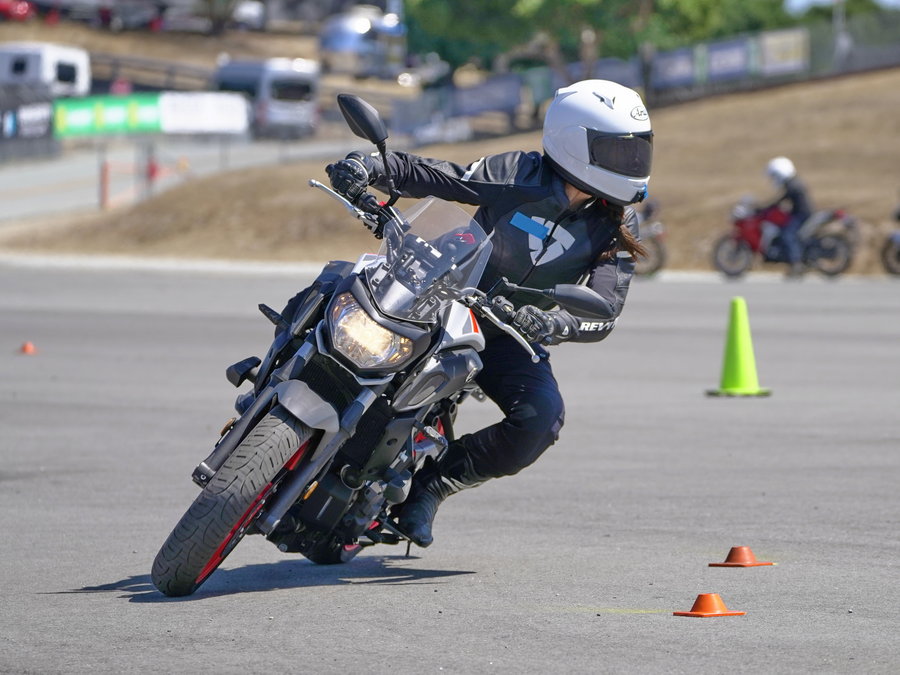 For Experienced Riders
Become a better—and safer—rider using your own motorcycle with our Intermediate Riding Clinic. Or take your cornering and crash-avoidance skills to the highest level with our Advanced Riding Clinics, taught only by the best certified instructors in the Bay Area!
---
"It's been three years since I have ridden the motorcycle. It was really fun and enjoyed it the most. It also helped me realize the mistakes I was doing and to correct those. Thanks Isaac and Edberg for keeping it well balanced with fun and learning. Highly recommend it even if you are not a new rider."
― Suriya Shankar
"Ken and Lisa are amazing instructors both inside and outside the classroom. With over 50 years of combined motorcycle experience they provide excellent and detailed instruction on how to safely handle a motorcycle on the road. They made the course extremely fun and entertaining. I would recommend Pacific Motorcycle training to anyone riding a motorcycle from beginner to veteran. I plan to come back for the Intermediate course in a few years."
― Michael Roberts
"Let me start off with WOW! This course was just magnificent. The instructors are really fun and amazing, I've never been on a bike before until this course and they tought me every thing I needed to know and now I can confidently ride a motorcycle."
― Gregory Woodruff
"I had a great time taking this course! The instructors Craig and Issac, were patient with me and answered all of my questions. (I hope I didn't ask too many!) They were very informative and made me feel confident, and now I can be a better rider and also a better driver too! I would recommend this course to anyone in the Bay area no matter what level of rider you are."
― Ben W
"Such a great experience. It is clear that the instructors have a passion for riding bikes, most importantly, safe riding. The classroom was very helpful to understand the rules and theories. The riding sessions allowed for practical application of those principles. Chris, Craig and Isaac were great instructors!"
― Kevin Dolan
"This is a great course for anyone looking to learn how to operate and ride a motorcycle correctly and also a great way to get you licence. The team are friendly, positive and ready to help you no matter your level of experience. If I can convince my wife to become more than a passenger, this is definitely the place we will go. Thank you again to Ken, Chris and Kyle for all the great feedback."
― Trev Robinson
"Excellent services Professional instructors Friendly nice training location"
― Mohamed Bahabri
Read more reviews on

©2020, Pacific Motorcycle Training
Online presence management by
Ovalmint