About Us
Pacific Motorcycle Training
Pacific Motorcycle Training is a motorcycle riding school where students learn the basics and gain confidence to operate a motorcycle safely. We offer motorcycle and scooter training classes at four great locations: one in the heart of South San Francisco, downtown San Jose, Livermore at Las Positas College campus and Salinas. These locations are easy to find and parking is always hassle-free.
Our basic course is CMSP-approved. This means students who take and pass our course receive a DL389 certificate required to waive the DMV riding skill test. We teach the very latest techniques in safety, accident prevention, cornering, and how to use a clutch as well as proficient braking.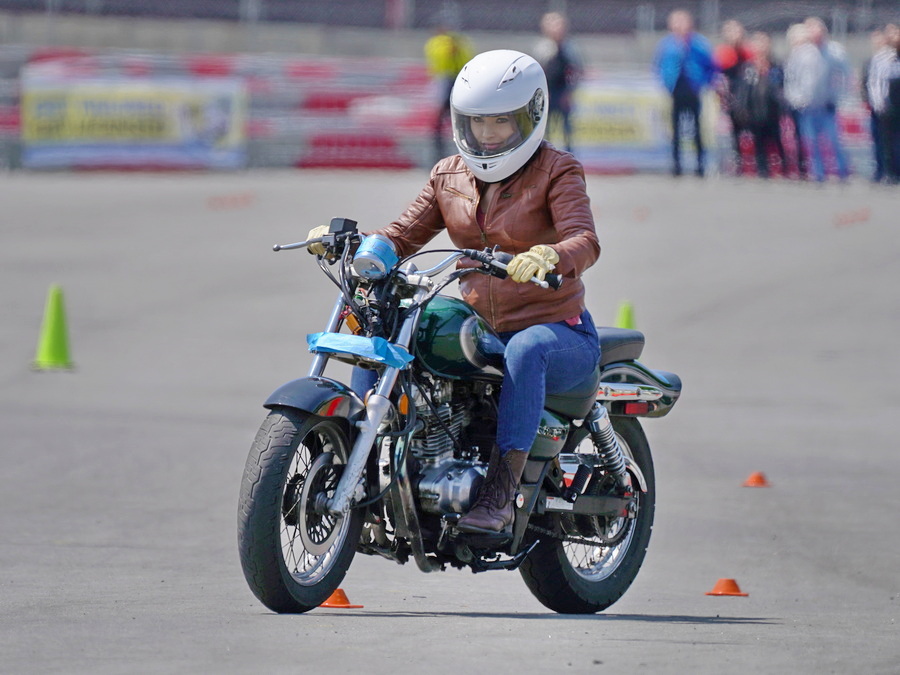 For New Riders
Learn the basics of riding safely in a controlled environment and receive the certificate required to waive the DMV riding skill test. Our friendly basic riding course was designed for people with zero experience on a motorcycle. We provide motorcycles and helmets for you to learn with.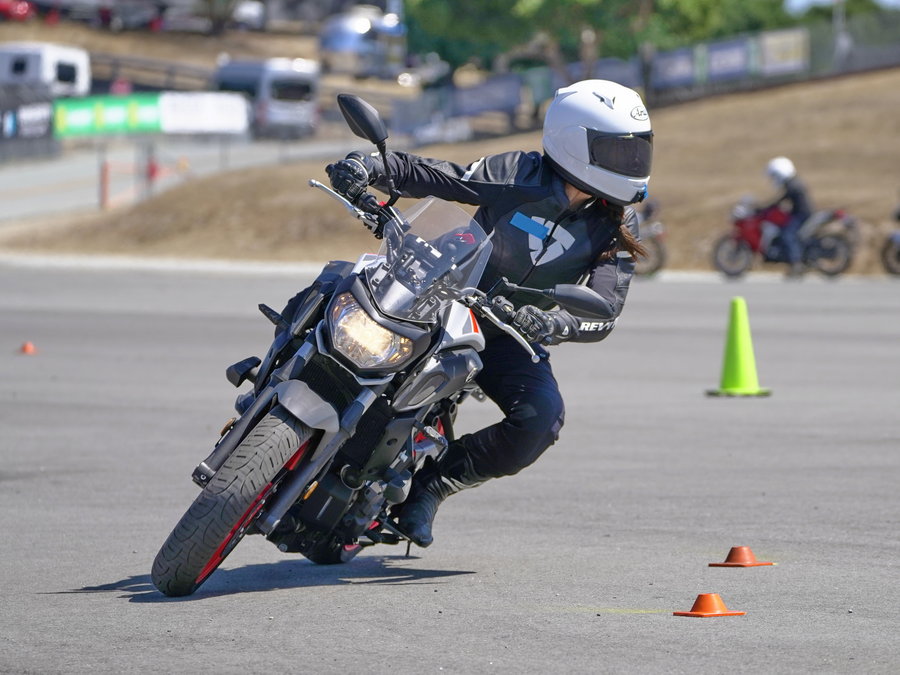 For Experienced Riders
Become a better—and safer—rider using your own motorcycle with our Intermediate Riding Clinic. Or take your cornering and crash-avoidance skills to the highest level with our Advanced Riding Clinics, taught only by the best certified instructors in the Bay Area!
---
"This was the best class I have ever taken. The teachers were amazing, especially Craig. His guidance and teaching style was so approachable. So often teachers talk at you but not the case with this program. HIGHLY RECOMMEND!!!"
― Store 5234
"This was a truly amazing experience. I have been riding for over 15 years and still learned a lot from the instructors. Instructors were very informative, supportive and understanding."
― Alexander Yin
"Ken and Kyle are really great teachers! They are patient, knowledgeable and sure speak SLOW so that we can hear the instructions clear. I had more fun than I expected. SSF is quite cooler than South Bay though."
― Yuxiao Wu
"Excellent training provided. Ken, George , Mike , Chris were all good and helpful. They tell you which areas in your riding can be improved, provide constant feedback; provide individual attention. In total, it was fun as well as something new to learn. Training available in 3 locations - you can pick and chose the closest. I had to my reschedule my classes twice and they were happy to do so ."
― Sreenath Kalahasti
"I had a great time taking this course! The instructors Craig and Issac, were patient with me and answered all of my questions. (I hope I didn't ask too many!) They were very informative and made me feel confident, and now I can be a better rider and also a better driver too! I would recommend this course to anyone in the Bay area no matter what level of rider you are."
― Ben W
"Instructors (Chris and Sheila) were awesome, knowledgeable but also used humor and personal stories to help us remember things better. Learning how to ride on the range was much more intense than I expected - went from learning what the clutch and throttle is on the bike to practicing weaving around cones, taking a quick turn, upshifting and then swerving past an 'obstacle' in the road. Great class overall!"
― Zohaib Khan
"I took the most basic course Pacific Motorcycle Training offers (for simply getting your license). The instructors are very knowledgeable at teaching motorcycle riding, and made the whole experience stress-free, clear to understand, and fulfilling. It is worth the money, and I plan on coming back for more advanced classes after I get more advanced at riding."
― Santi Piva
Read more reviews on