About Us
Pacific Motorcycle Training
Pacific Motorcycle Training is a motorcycle riding school where students learn the basics and gain confidence to operate a motorcycle safely. We offer motorcycle and scooter training classes at three great locations: South San Francisco, Livermore at Las Positas College campus and Salinas. These locations are easy to find and parking is always hassle-free.
Our basic course is CMSP-approved. This means students who take and pass our course receive a DL389 certificate required to waive the DMV riding skill test. We teach the very latest techniques in safety, accident prevention, cornering, and how to use a clutch as well as proficient braking.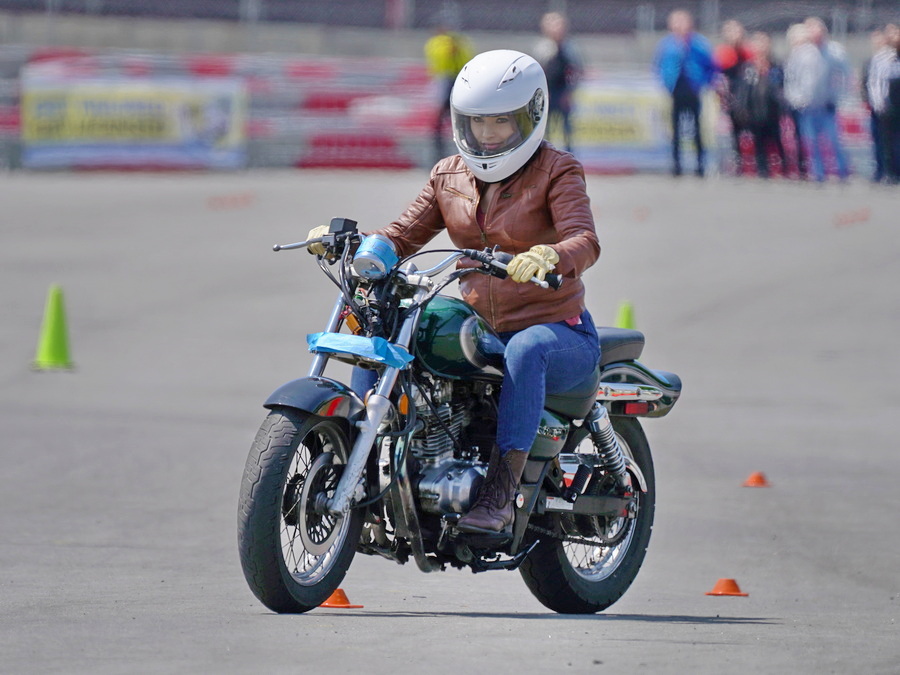 For New Riders
Learn the basics of riding safely in a controlled environment and receive the certificate required to waive the DMV riding skill test. Our friendly basic riding course was designed for people with zero experience on a motorcycle. We provide motorcycles and helmets for you to learn with.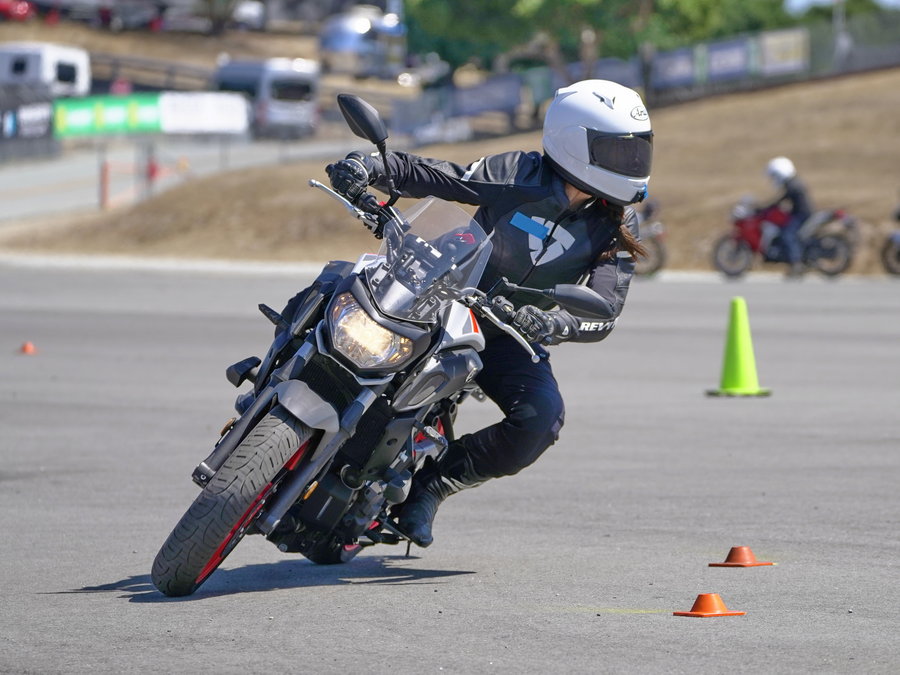 For Experienced Riders
Become a better—and safer—rider using your own motorcycle with our Intermediate Riding Clinic. Or take your cornering and crash-avoidance skills to the highest level with our Advanced Riding Clinics, taught only by the best certified instructors in the Bay Area!
---
"Excellent instructors. Superb format with great mix of class and riding. Loads of feedback and repeat riding till you got it. Highly recommend. Big improvement in my riding technique. Now I just have to practice enough to commit it to muscle memory."
― Ajit Krishna
"Such incredible instructors. Learned an insane amount in just three days. Recommend 1000 times over. If you want to ride, do yourself a favour and take the course."
― Timcat
"Had a truly informative experience. All of the teachers are patient and more importantly, extremely knowledgeable. They want you to succeed and create an environment for you to ask as many questions as needed. I highly recommend taking basic courses here."
― Baltazar Lopez
"Instructor Colleen was the best instructor! Made everybody feel comfortable, willing to answer any questions, and was very happy to help! Showed nothing but Patience and was always asking if we had any questions. Very great course!!!"
― Diana Jimenez
"I took the most basic course Pacific Motorcycle Training offers (for simply getting your license). The instructors are very knowledgeable at teaching motorcycle riding, and made the whole experience stress-free, clear to understand, and fulfilling. It is worth the money, and I plan on coming back for more advanced classes after I get more advanced at riding."
― Santi Piva
"George and Isaac did an awesome job! Not only did they give an amazing presentation but they made sure we had tons of fun! We learned so much in such a little time but they made sure we understood concepts such as SPAT and SIPDE. I feel really comfortable with approaching turns and safety maneuvers. The classroom instructors were awesome too! Very engaging and knowledgeable!"
― Jon Perpetua
"Excellent training provided. Ken, George , Mike , Chris were all good and helpful. They tell you which areas in your riding can be improved, provide constant feedback; provide individual attention. In total, it was fun as well as something new to learn. Training available in 3 locations - you can pick and chose the closest. I had to my reschedule my classes twice and they were happy to do so ."
― Sreenath Kalahasti
Read more reviews on