About Us
Pacific Motorcycle Training
Pacific Motorcycle Training is a motorcycle riding school where students learn the basics and gain confidence to operate a motorcycle safely. We offer motorcycle and scooter training classes at three great locations: one in the heart of South San Francisco, downtown San Jose, and Livermore at Las Positas College campus. These locations are easy to find and parking is always hassle-free.
Our basic course is CMSP-approved. This means students who take and pass our course receive a DL389 certificate required to waive the DMV riding skill test. We teach the very latest techniques in safety, accident prevention, cornering, and how to use a clutch as well as proficient braking.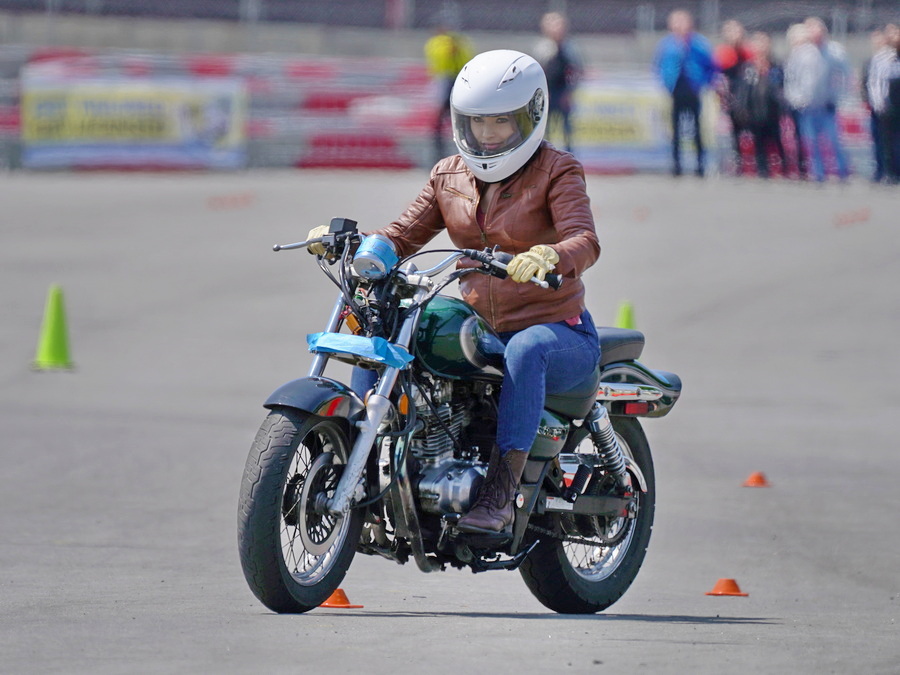 For New Riders
Learn the basics of riding safely in a controlled environment and receive the certificate required to waive the DMV riding skill test. Our friendly basic riding course was designed for people with zero experience on a motorcycle. We provide motorcycles and helmets for you to learn with.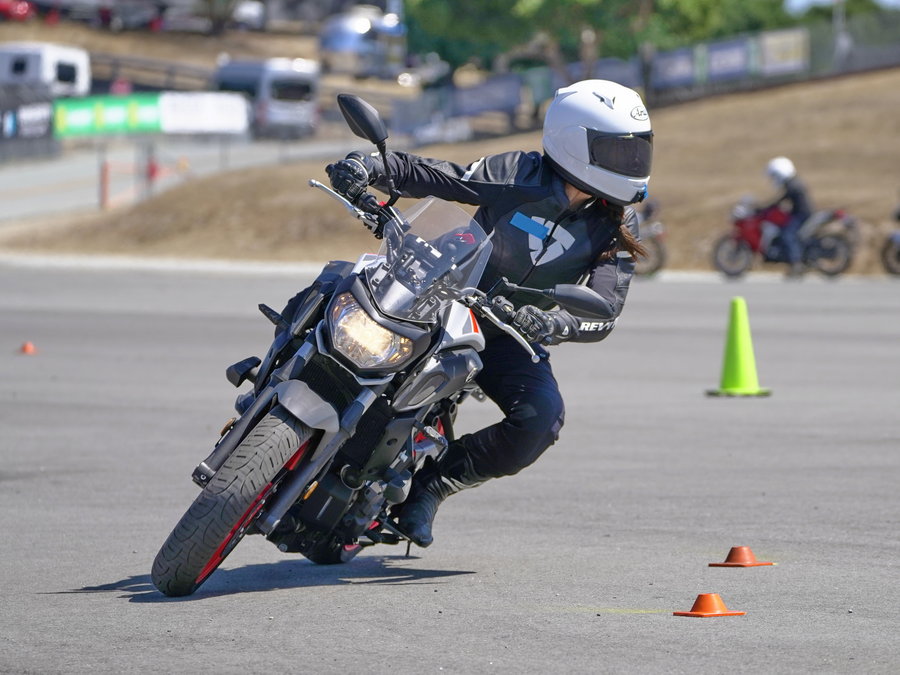 For Experienced Riders
Become a better—and safer—rider using your own motorcycle with our Intermediate Riding Clinic. Or take your cornering and crash-avoidance skills to the highest level with our Advanced Riding Clinics, taught only by the best certified instructors in the Bay Area!
---
"I can't thank these guys enough. Such incredible patience and knowledge! We had a class with students from all walks of life and backgrounds, and these guys were able to make everyone's experience a very pleasant one. The classes were super informative and fun. They really do give 110%. Ray, Isaac, and Chris, thank you guys so much. You're absolutely terrific and it's been a pleasure learning from—and getting—to know you."
― Hassan N. Rasmi
"This is a great course for anyone looking to learn how to operate and ride a motorcycle correctly and also a great way to get you licence. The team are friendly, positive and ready to help you no matter your level of experience. If I can convince my wife to become more than a passenger, this is definitely the place we will go. Thank you again to Ken, Chris and Kyle for all the great feedback."
― Trev Robinson
"The training/certification course is both rigorous and fun. The instructors are all knowledgeable riders and teachers. I had a very positive experience with Pacific Motorcycle Training and I recommend the company and the course without reservation."
― Don Benjamin
"Chris and Craig's techniques where phenomenal. Chris was very professional, unbiased, focused, and very helpful. Craig was cool, hip, and straight forward to point out what needs to be corrected. Also he is very honest if you are not ready for the road based on his assessment of your skills. Don't feel bad if you don't pass, it's for your own safety!! 👍🏼"
― Milo De La Cruz
"Absolutely phenomenal experience. The instructors were knowledgeable and exuded a deep passion for riding. I have ridden motorcycles most of my life but I was still able to learn quite a bit. The value of just practicing drills over and over again really enhances your understanding and comfort on the bike."
― Logan Ellis
"Amazing ! I got more than what I expected. Full of fun and excellent training. The best in Bay area. Chris and Issac are excellent."
― Krishnaraj Venkatesan
"Very good class! Information you get will save your life! Good teachers & they know there bikes. They will show you how to ride your bikes safely and correctly. You can't put a price on your life! Take the class. I have been riding dirt bikes for years and this class was very helpful having never ridden a street bike. Loved it!"
― Adam Williams
Read more reviews on

©2019, Pacific Motorcycle Training
Online presence management by
Ovalmint