About Us
Pacific Motorcycle Training
Pacific Motorcycle Training is a motorcycle riding school where students learn the basics and gain confidence to operate a motorcycle safely. We offer motorcycle and scooter training classes at four great locations: one in the heart of South San Francisco, downtown San Jose, Livermore at Las Positas College campus and Salinas. These locations are easy to find and parking is always hassle-free.
Our basic course is CMSP-approved. This means students who take and pass our course receive a DL389 certificate required to waive the DMV riding skill test. We teach the very latest techniques in safety, accident prevention, cornering, and how to use a clutch as well as proficient braking.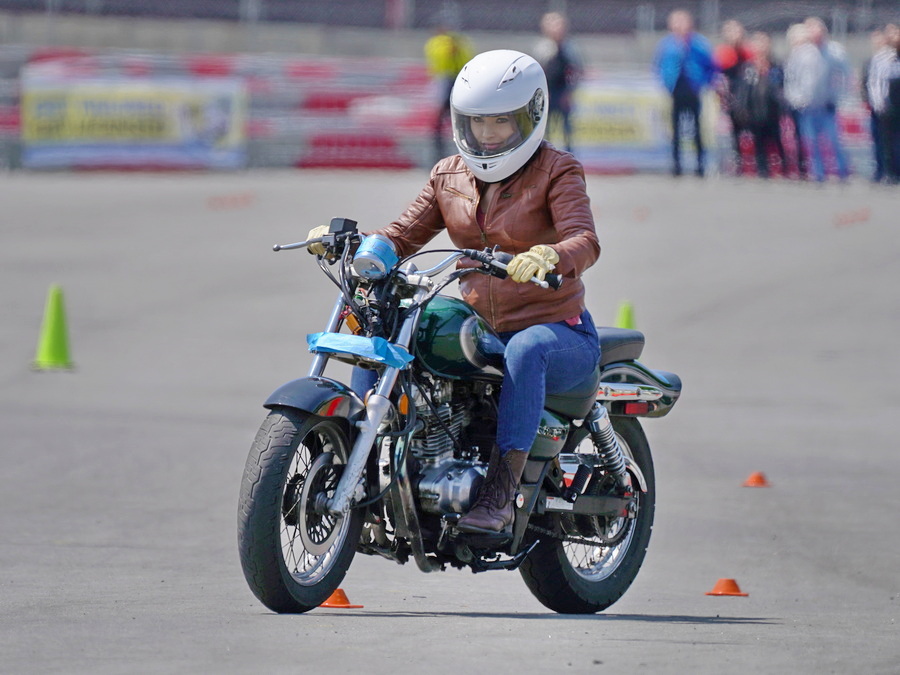 For New Riders
Learn the basics of riding safely in a controlled environment and receive the certificate required to waive the DMV riding skill test. Our friendly basic riding course was designed for people with zero experience on a motorcycle. We provide motorcycles and helmets for you to learn with.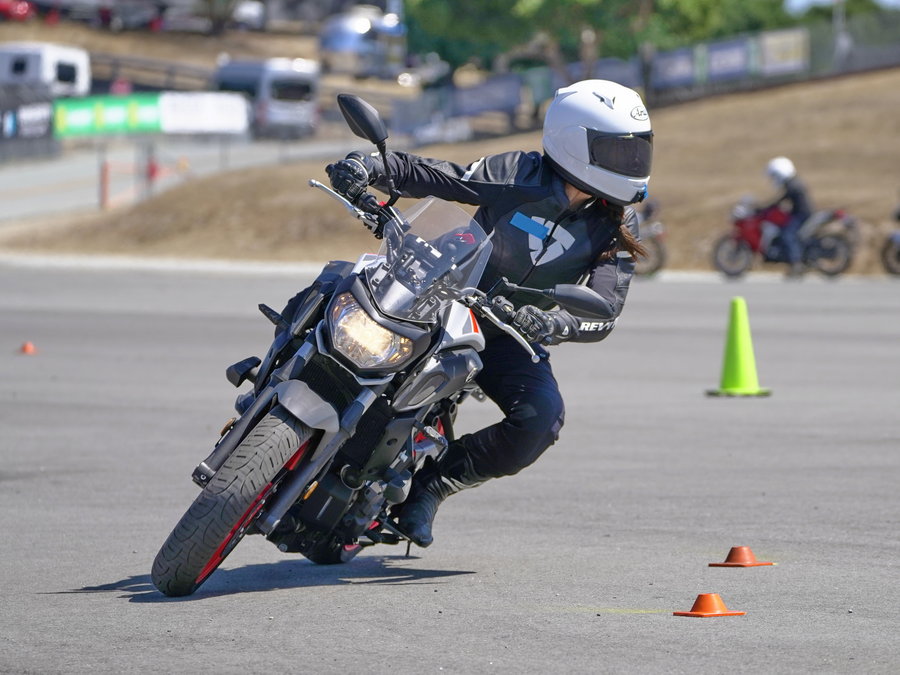 For Experienced Riders
Become a better—and safer—rider using your own motorcycle with our Intermediate Riding Clinic. Or take your cornering and crash-avoidance skills to the highest level with our Advanced Riding Clinics, taught only by the best certified instructors in the Bay Area!
---
"Great place to learn the basics of riding a motorcycle. Instructors are knowledgeable and have many years riding motorcycles."
― Ruben Placencia
"Fantastic course. Both Isaac and Craig were great instructors, very lively and engaging. Overall, the course was very informative, and the practical portion of the course left me with a much greater understanding of how to be a better, safer rider."
― Boris Boukhonine
"Pacific Motorcycle Training will provide the basic tools needed, preparing new riders to get out there and mix it up safely with the four-wheeled masses. The numerous instructors are very knowledgeable and give an appropriate dose of confidence to new riders, while offering valuable reminders and safety tips to the more seasoned rider. They also offer more advanced riding classes. Totally worth the time, money, and your life"
― Eric Stauss
"Very good class! Information you get will save your life! Good teachers & they know there bikes. They will show you how to ride your bikes safely and correctly. You can't put a price on your life! Take the class. I have been riding dirt bikes for years and this class was very helpful having never ridden a street bike. Loved it!"
― Adam Williams
"Craig and Kurt were some of the best instructors I've ever interacted with, very passionate about their craft and making sure you're learning safely and effectively. If you are interested in learning how to ride and get your M1 license, want input on relearning the basics, and/or learn advanced techniques, this is the place to do so."
― Owen Burdsall
"Great great great. Really helped develop respect for a motorcycle and safety on the road. Loved the safety skills, practice, and welcoming attitude of all the instructors. Highly recommended."
― Sandeep
"I had a great time and learned a lot! I went in with 0 motorcycle experience. The classroom time was packed with information and a good preparation for the next session on the range. There's almost no wasted time during the classroom time and time on the motorcycle. They really condensed everything they could. It's also pretty fun."
― Rodolphe Courtier
Read more reviews on