WE ARE OPEN!
We take your health seriously and are taking extra precautions to provide a safe and healthy learning environment during the Covid-19 outbreak, including additional sanitizing of gear and equipment as well as online classroom sessions and safe social distancing during our riding practice sessions.
Motorcycle School in Salinas, CA
Pacific Motorcycle Training
Pacific Motorcycle Training
Classroom & Practice Range
Northridge Mall – Community Room
472 Northridge Dr
Salinas
,
CA
93906
(Community Room, located between JC Penny and Hobby Lobby. Enter from parking lot.)
---
Learn to ride and get licensed!
Welcome to Pacific Motorcycle Training, the top school to learn how to ride a motorcycle safely in the Monterey area. With us you can learn everything you need to know to ride and control your motorcycle safely. Whether you are interested in learning the basics of riding a motorcycle—and getting your license endorsement—or simply improving your motorcycle skills to be safer on the road, come with us and we will provide you with the best teaching you can get in the Bay Area. We are part of the California Motorcyclist Safety Program and all of our instructors are certified to teach the Total Control Riding Clinics.
---
Basic riding course schedule – Weekends
GROUP A (Rides in the morning)
Classroom, Session 1 (currently held online)
Thursday 6:00 pm - 9:30 pm

Practice Range, Session 1
Saturday 7:00 am - 11:45 am

Classroom, Session 2 (currently held online)
Saturday 6:00 pm - 8:30 pm

Practice Range, Session 2
Sunday 7:00 am - 11:45 am
GROUP B (Rides in the afternoon)
Classroom, Session 1 (currently held online)
Thursday 6:00 pm - 9:30 pm

Practice Range, Session 1
Saturday 12:15 pm - 5:00 pm

Classroom, Session 2 (currently held online)
Saturday 6:00 pm - 8:30 pm

Practice Range, Session 2
Sunday 12:15 pm - 5:00 pm
---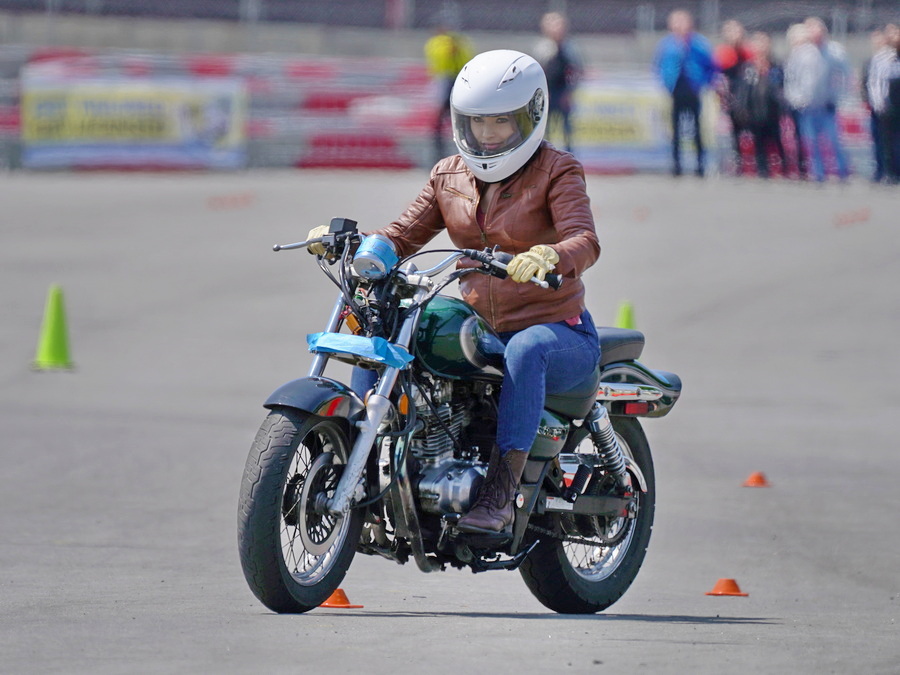 For New Riders
Learn the basics of riding safely in a controlled environment and receive the certificate required to waive the DMV riding skill test. Our friendly basic riding course was designed for people with zero experience on a motorcycle. We provide motorcycles and helmets for you to learn with.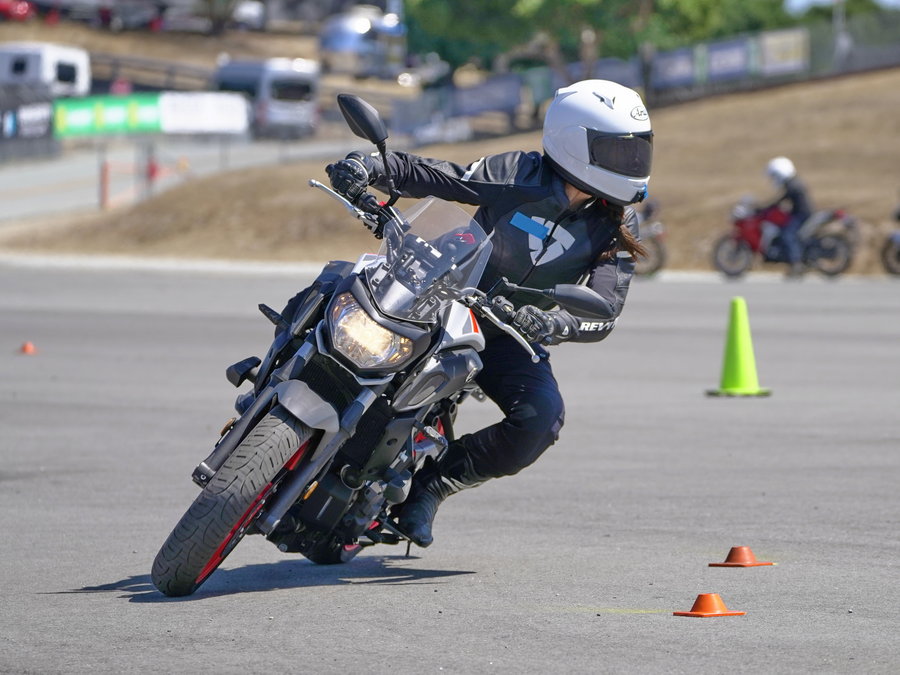 For Experienced Riders
Become a better—and safer—rider using your own motorcycle with our Intermediate Riding Clinic. Or take your cornering and crash-avoidance skills to the highest level with our Advanced Riding Clinics, taught only by the best certified instructors in the Bay Area!
---
"Excellent training provided. Ken, George , Mike , Chris were all good and helpful. They tell you which areas in your riding can be improved, provide constant feedback; provide individual attention. In total, it was fun as well as something new to learn. Training available in 3 locations - you can pick and chose the closest. I had to my reschedule my classes twice and they were happy to do so ."
― Sreenath Kalahasti
"I took the most basic course Pacific Motorcycle Training offers (for simply getting your license). The instructors are very knowledgeable at teaching motorcycle riding, and made the whole experience stress-free, clear to understand, and fulfilling. It is worth the money, and I plan on coming back for more advanced classes after I get more advanced at riding."
― Santi Piva
"The Beginner course is great! A lot of good safety and basic motorcycle operating procedures covered in the theory classes. PMT provides bikes for people who don't own one yet to practice with. The instructors on the course are very helpful and provide continuous feedback to correct riding posture and other nuances. I would definitely recommend taking this course for people who aren't comfortable or used to riding a motorcycle."
― Sachin Londhe
"The instructors gave honest feedback in the moment. Giving me the best opportunity to really learn the skills needed for riding. I had a wonderful experience and plan on returning for the next two courses!"
― Jolene Jensen
"Craig, and his crew at Pacific Motorcycle Training are pros, nuff said. They know their stuff and make a conscious effort to pass it along to you. If your goal is to know how to ride and be safe doing it, you've come to the right place. Prepare to feel confident on the open highway after completion; this course is the real deal."
― Bkandel .
"I had a great time and learned a lot! I went in with 0 motorcycle experience. The classroom time was packed with information and a good preparation for the next session on the range. There's almost no wasted time during the classroom time and time on the motorcycle. They really condensed everything they could. It's also pretty fun."
― Rodolphe Courtier
"I learned some valuable things about riding safely. This School has made a difference. I am better off now than I was before."
― Joseph Clark
Read more reviews on