Motorcycle School in Salinas, CA
Pacific Motorcycle Training
Pacific Motorcycle Training
Classroom & Practice Range
Northridge Mall – Community Room
472 Northridge Dr
Salinas
,
CA
93906
(Located between JC Penny and Hobby Lobby)
---
Learn to ride and get licensed!
Welcome to Pacific Motorcycle Training, the top school to learn how to ride a motorcycle safely in the Monterey area. With us you can learn everything you need to know to ride and control your motorcycle safely. Whether you are interested in learning the basics of riding a motorcycle—and getting your license endorsement—or simply improving your motorcycle skills to be safer on the road, come with us and we will provide you with the best teaching you can get in the Bay Area. We are part of the California Motorcyclist Safety Program and all of our instructors are certified to teach the Total Control Riding Clinics.
---
Basic riding course schedule – Weekends
GROUP A (Rides in the morning)
Classroom, Session 1
Thursday 6:00 pm - 9:30 pm

Practice Range, Session 1
Saturday 7:00 am - 11:45 am

Classroom, Session 2
Saturday 6:00 pm - 8:30 pm

Practice Range, Session 2
Sunday 7:00 am - 11:45 am
GROUP B (Rides in the afternoon)
Classroom, Session 1
Thursday 6:00 pm - 9:30 pm

Practice Range, Session 1
Saturday 12:15 pm - 5:00 pm

Classroom, Session 2
Saturday 6:00 pm - 8:30 pm

Practice Range, Session 2
Sunday 12:15 pm - 5:00 pm
---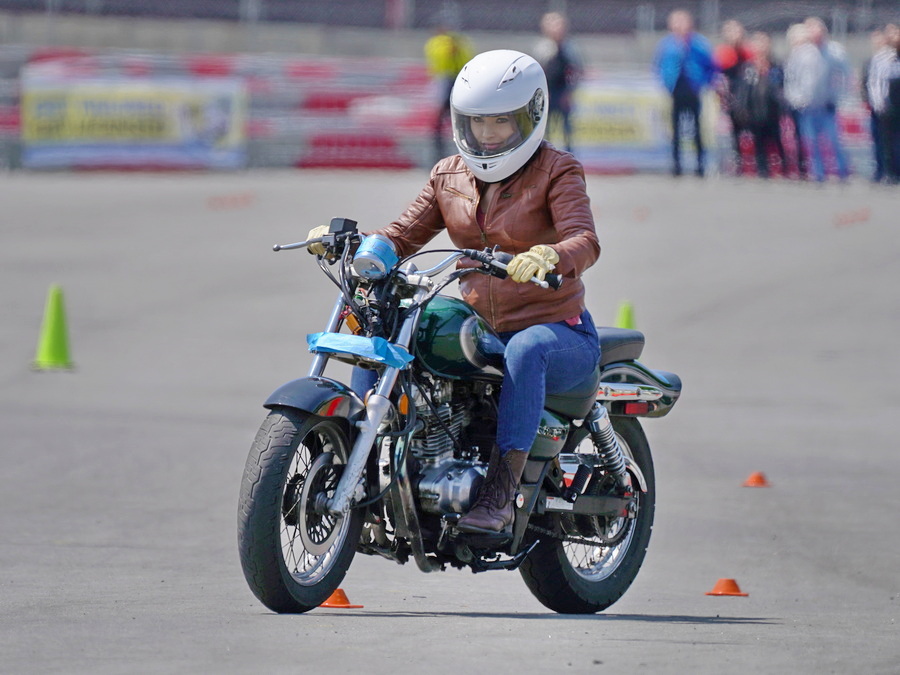 For New Riders
Learn the basics of riding safely in a controlled environment and receive the certificate required to waive the DMV riding skill test. Our friendly basic riding course was designed for people with zero experience on a motorcycle. We provide motorcycles and helmets for you to learn with.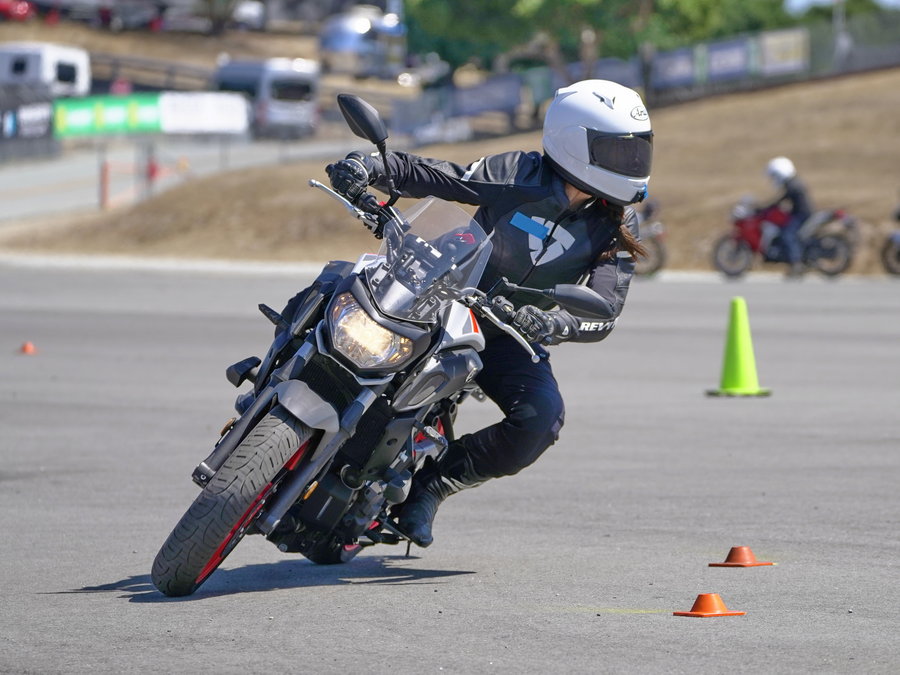 For Experienced Riders
Become a better—and safer—rider using your own motorcycle with our Intermediate Riding Clinic. Or take your cornering and crash-avoidance skills to the highest level with our Advanced Riding Clinics, taught only by the best certified instructors in the Bay Area!
---
"George and Chris were fantastic guides. My girlfriend and I took the intro course together. She was getting on a motorcycle for the first time and was very nervous. Those two guys, and another whose name I forget, helped her feel more comfortable on the bike. The two of us are definitely going back for intermediate and advanced courses!!"
― Damien Armstrong
"Pacific motorcycle training was Excellent!! Instructors are very friendly and will answer any questions you have, I would strongly recommend doing your motorcycle training at this school. The range and the classrooms are in very convenient locations, great school👍🏻 Well worth the money!!"
― Wayne Standart
"Amazing ! I got more than what I expected. Full of fun and excellent training. The best in Bay area. Chris and Issac are excellent."
― Krishnaraj Venkatesan
"They did a great job. Cool instructors and students. The only thing they can improve is their lot to make it more realistic to everyday riding conditions. But they did a great job with what they have and everything is practical, useful and safety oriented. Thank you guys"
― D Jones
"Great great great. Really helped develop respect for a motorcycle and safety on the road. Loved the safety skills, practice, and welcoming attitude of all the instructors. Highly recommended."
― Sandeep
"This was a great beginning class for anybody looking to start riding. The instructors Ken, Chris, Kyle, and Issac were all very friendly and helpful, and they made the course material easy to learn. You will definitely come out of this class feeling a lot more confident about riding a motorcycle."
― Peter Ng
"This was an incredible class. My only experience on a motorcycle was a Honda Trail 90 when I was a kid. I learned so much and now I only need to pass the written test at DMV to get the motorcycle endorsement on my license. This course is worth every penny!"
― Glenn Abersold
Read more reviews on

©2019, Pacific Motorcycle Training
Online presence management by
Ovalmint