Motorcycle School in Salinas, CA
Pacific Motorcycle Training
Pacific Motorcycle Training
Classroom & Practice Range
Northridge Mall – Community Room
472 Northridge Dr
Salinas
,
CA
93906
(Community Room, located between JC Penny and Hobby Lobby. Enter from parking lot.)
---
Learn to ride and get licensed!
Welcome to Pacific Motorcycle Training, the top school to learn how to ride a motorcycle safely in the Monterey area. With us you can learn everything you need to know to ride and control your motorcycle safely. Whether you are interested in learning the basics of riding a motorcycle—and getting your license endorsement—or simply improving your motorcycle skills to be safer on the road, come with us and we will provide you with the best teaching you can get in the Bay Area. We are part of the California Motorcyclist Safety Program and all of our instructors are certified to teach the Total Control Riding Clinics.
---
Basic riding course schedule – Weekends
GROUP A (Rides in the morning)
Classroom, Session 1
Thursday 6:00 pm - 9:30 pm

Practice Range, Session 1
Saturday 7:00 am - 11:45 am

Classroom, Session 2
Saturday 6:00 pm - 8:30 pm

Practice Range, Session 2
Sunday 7:00 am - 11:45 am
GROUP B (Rides in the afternoon)
Classroom, Session 1
Thursday 6:00 pm - 9:30 pm

Practice Range, Session 1
Saturday 12:15 pm - 5:00 pm

Classroom, Session 2
Saturday 6:00 pm - 8:30 pm

Practice Range, Session 2
Sunday 12:15 pm - 5:00 pm
---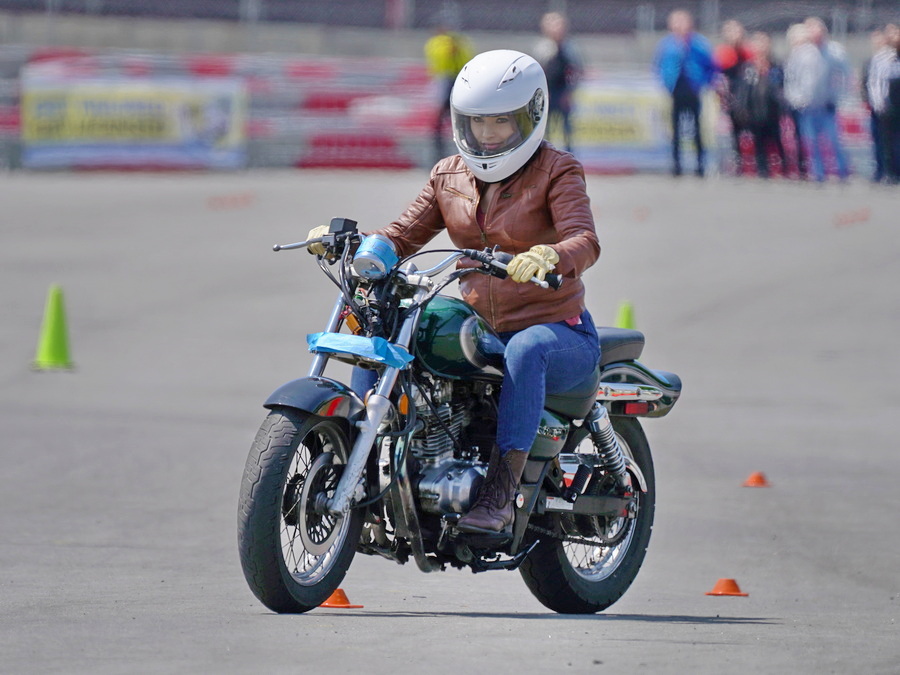 For New Riders
Learn the basics of riding safely in a controlled environment and receive the certificate required to waive the DMV riding skill test. Our friendly basic riding course was designed for people with zero experience on a motorcycle. We provide motorcycles and helmets for you to learn with.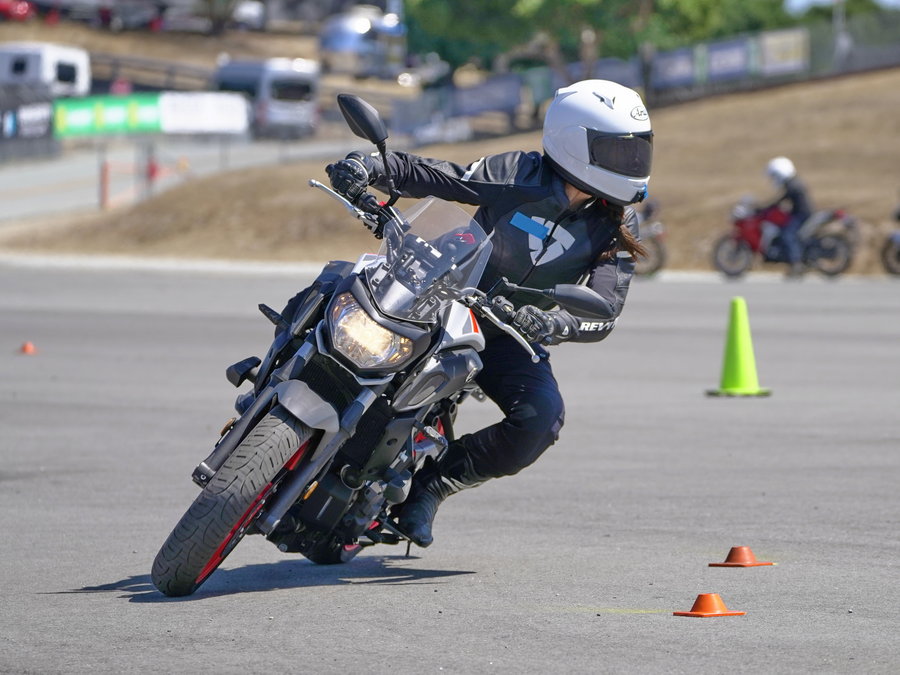 For Experienced Riders
Become a better—and safer—rider using your own motorcycle with our Intermediate Riding Clinic. Or take your cornering and crash-avoidance skills to the highest level with our Advanced Riding Clinics, taught only by the best certified instructors in the Bay Area!
---
"No matter the years of riding experience you have, take this training which will teach you a lot of unknowns. Big thanks to Tim, Mike and Chris for being so passionate about what they do. The best trainers in and around Bay Area."
― Sainath S
"Had a good experience. Craig and the other instructors were more than patient with there teaching. Had an awesome time and learned a lot from this motorcycle school. Highly recommend it to anyone. Shout out To the class of August 29-30 2019. Ride safe everyone."
― Carlos Ahumada
"Great information, builds base knowledge, confidence and fun. Highly recommend to all Riders. Instructors are helpful and make the course fun and enjoyable"
― Vito Scarnecchia
"Such a great experience. It is clear that the instructors have a passion for riding bikes, most importantly, safe riding. The classroom was very helpful to understand the rules and theories. The riding sessions allowed for practical application of those principles. Chris, Craig and Isaac were great instructors!"
― Kevin Dolan
"Ken and Kyle are really great teachers! They are patient, knowledgeable and sure speak SLOW so that we can hear the instructions clear. I had more fun than I expected. SSF is quite cooler than South Bay though."
― Yuxiao Wu
"The instructors take time to explain everything for beginners and intermediate training. They then show you how each concept is implemented on the motorcycle and learning hands on. Although I was nervous, the instructors had a lot of patience and pointed out what I needed to do to become a better rider."
― Muhi Khwaja
"Let me start off with WOW! This course was just magnificent. The instructors are really fun and amazing, I've never been on a bike before until this course and they tought me every thing I needed to know and now I can confidently ride a motorcycle."
― Gregory Woodruff
Read more reviews on

©2020, Pacific Motorcycle Training
Online presence management by
Ovalmint