Motorcycle School in Salinas, CA
Pacific Motorcycle Training
Pacific Motorcycle Training
Classroom & Practice Range
Northridge Mall – Community Room
472 Northridge Dr
Salinas
,
CA
93906
(Community Room, located between JC Penny and Hobby Lobby. Enter from parking lot.)
---
Learn to ride and get licensed!
Welcome to Pacific Motorcycle Training, the top school to learn how to ride a motorcycle safely in the Monterey area. With us you can learn everything you need to know to ride and control your motorcycle safely. Whether you are interested in learning the basics of riding a motorcycle—and getting your license endorsement—or simply improving your motorcycle skills to be safer on the road, come with us and we will provide you with the best teaching you can get in the Bay Area. We are part of the California Motorcyclist Safety Program and all of our instructors are certified to teach the Total Control Riding Clinics.
---
Basic riding course schedule – Weekends
GROUP A (Rides in the morning)
Classroom, Session 1
Thursday 6:00 pm - 9:30 pm

Practice Range, Session 1
Saturday 7:00 am - 11:45 am

Classroom, Session 2
Saturday 6:00 pm - 8:30 pm

Practice Range, Session 2
Sunday 7:00 am - 11:45 am
GROUP B (Rides in the afternoon)
Classroom, Session 1
Thursday 6:00 pm - 9:30 pm

Practice Range, Session 1
Saturday 12:15 pm - 5:00 pm

Classroom, Session 2
Saturday 6:00 pm - 8:30 pm

Practice Range, Session 2
Sunday 12:15 pm - 5:00 pm
---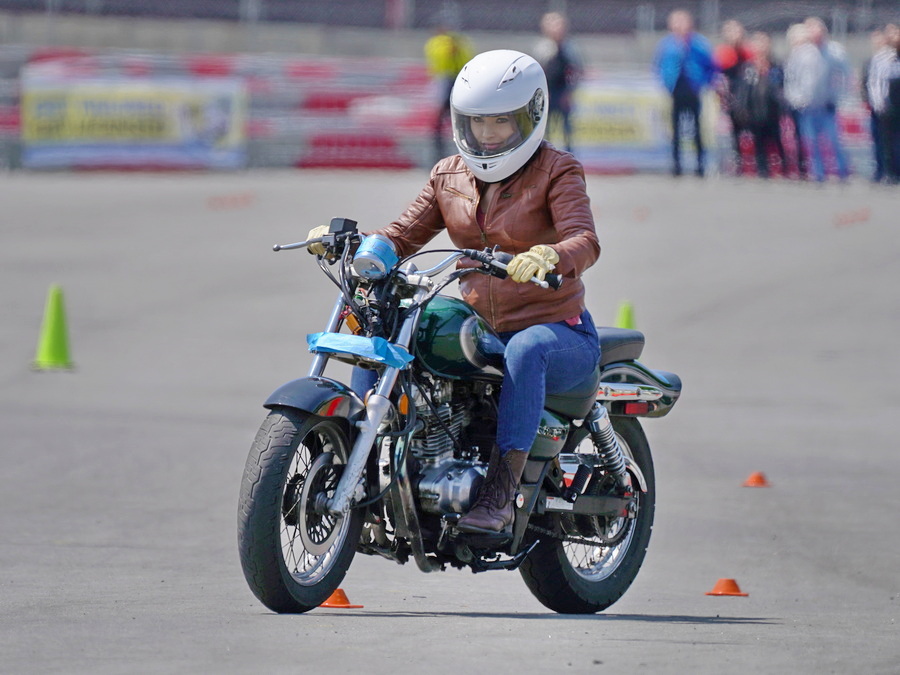 For New Riders
Learn the basics of riding safely in a controlled environment and receive the certificate required to waive the DMV riding skill test. Our friendly basic riding course was designed for people with zero experience on a motorcycle. We provide motorcycles and helmets for you to learn with.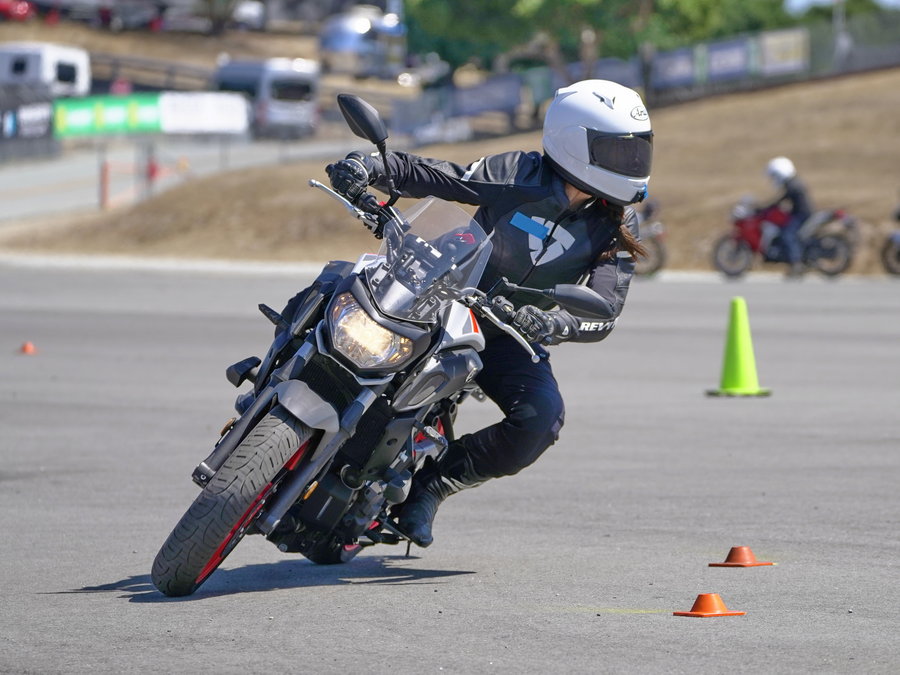 For Experienced Riders
Become a better—and safer—rider using your own motorcycle with our Intermediate Riding Clinic. Or take your cornering and crash-avoidance skills to the highest level with our Advanced Riding Clinics, taught only by the best certified instructors in the Bay Area!
---
"Amazing ! I got more than what I expected. Full of fun and excellent training. The best in Bay area. Chris and Issac are excellent."
― Krishnaraj Venkatesan
"I had a great time and learned a lot! I went in with 0 motorcycle experience. The classroom time was packed with information and a good preparation for the next session on the range. There's almost no wasted time during the classroom time and time on the motorcycle. They really condensed everything they could. It's also pretty fun."
― Rodolphe Courtier
"The instructors Isaac and Chris were awesome. I would recommend taking the motorcycle course with them for absolute beginners or for riders with prior experience. I appreciate the way the whole course has been put together. Be it classroom sessions or the on the range. I have learnt a lot from these fantastic people over two days. Thank you guys!"
― Mukesh Shenoy
"Had a good experience. Craig and the other instructors were more than patient with there teaching. Had an awesome time and learned a lot from this motorcycle school. Highly recommend it to anyone. Shout out To the class of August 29-30 2019. Ride safe everyone."
― Carlos Ahumada
"First and foremost the training is exceptional, it prepares you mentally, emotionally, and physically about the thrill and threats of a successful motorcycle riding experience. The instructors were spot on with their classroom and range feedback. I honestly think the class should have an extra day of riding to get the last bit of jitters out of the newly minted rider. As for the cost, it's worth every penny and then some."
― Jeff Stibling
"A superbly fun experience. Whether you're experienced or a beginner, this is the place for you. The process is very well structured. The trainers are very lively and the course if tackled in a fun manner to help understand."
― Darshil Jariwala
"Great Place to Start Your Motorcycle Journey. The instructors create a positive learning atmosphere and help you improve your bike handling techniques. I'll be taking their intermediate/ advanced classes later. Chris, Isaak and Ken were great teachers."
― Ross Sherwood
Read more reviews on

©2019, Pacific Motorcycle Training
Online presence management by
Ovalmint