WE ARE OPEN!
We take your health seriously and are taking extra precautions to provide a safe and healthy learning environment during the Covid-19 outbreak, including additional sanitizing of gear and equipment as well as smaller groups and safe social distancing during our classes.
Motorcycle School in Salinas, CA
Pacific Motorcycle Training
Pacific Motorcycle Training
Classroom & Practice Range
Northridge Mall – Community Room
472 Northridge Dr
Salinas
,
CA
93906
(Community Room, located between JC Penny and Hobby Lobby. Enter from parking lot.)
---
Learn to ride and get licensed!
Welcome to Pacific Motorcycle Training, the top school to learn how to ride a motorcycle safely in the Monterey area. With us you can learn everything you need to know to ride and control your motorcycle safely. Whether you are interested in learning the basics of riding a motorcycle—and getting your license endorsement—or simply improving your motorcycle skills to be safer on the road, come with us and we will provide you with the best teaching you can get in the Bay Area. We are part of the California Motorcyclist Safety Program and all of our instructors are certified to teach the Total Control Riding Clinics.
---
Basic riding course schedule – Weekends
GROUP A (Rides in the morning)
Classroom, Session 1
Thursday 6:00 pm - 9:30 pm

Practice Range, Session 1
Saturday 7:00 am - 11:45 am

Classroom, Session 2
Saturday 6:00 pm - 8:30 pm

Practice Range, Session 2
Sunday 7:00 am - 11:45 am
GROUP B (Rides in the afternoon)
Classroom, Session 1
Thursday 6:00 pm - 9:30 pm

Practice Range, Session 1
Saturday 12:15 pm - 5:00 pm

Classroom, Session 2
Saturday 6:00 pm - 8:30 pm

Practice Range, Session 2
Sunday 12:15 pm - 5:00 pm
---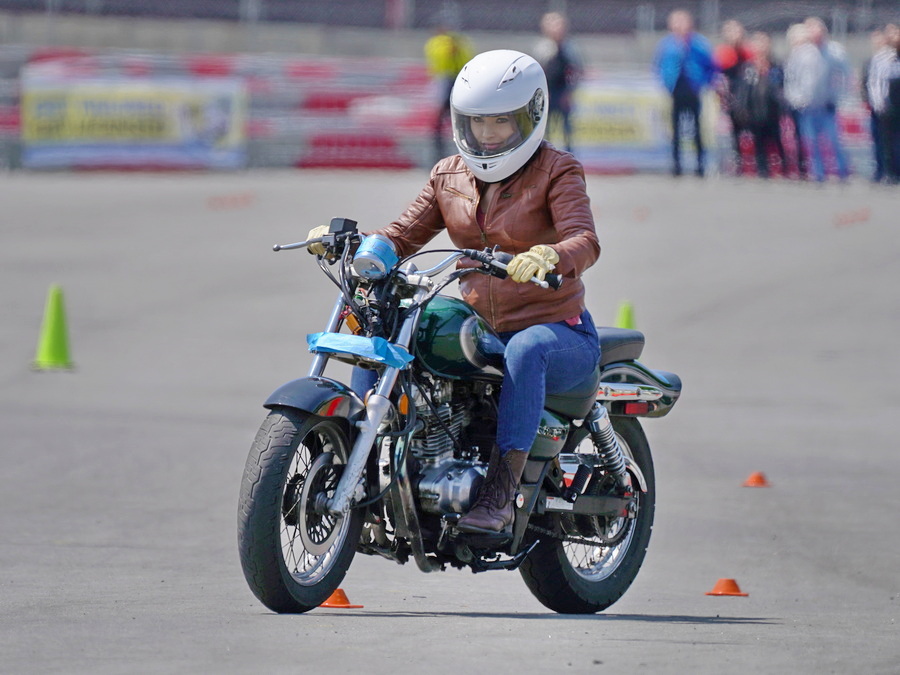 For New Riders
Learn the basics of riding safely in a controlled environment and receive the certificate required to waive the DMV riding skill test. Our friendly basic riding course was designed for people with zero experience on a motorcycle. We provide motorcycles and helmets for you to learn with.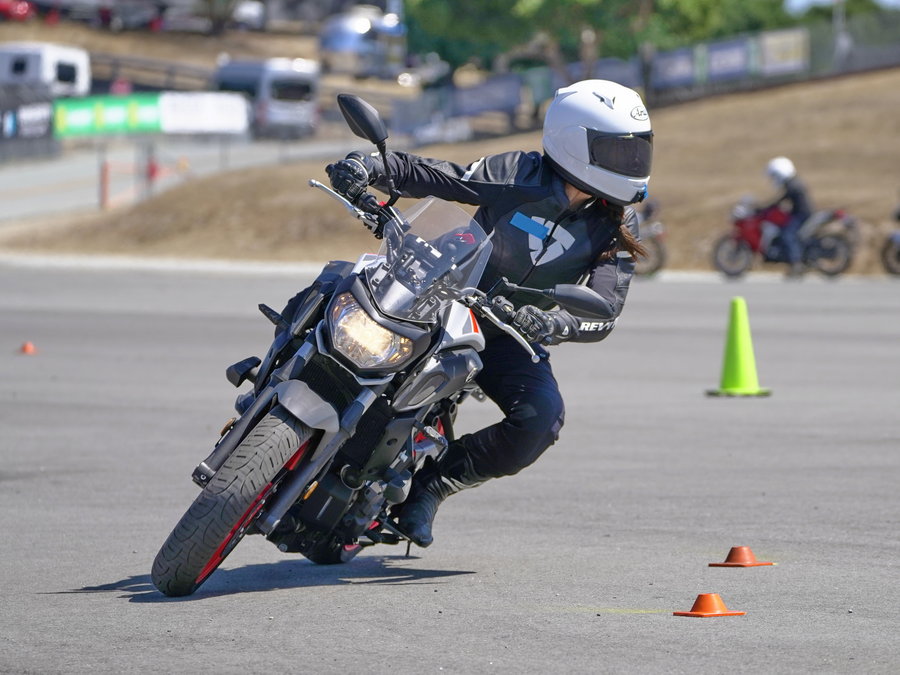 For Experienced Riders
Become a better—and safer—rider using your own motorcycle with our Intermediate Riding Clinic. Or take your cornering and crash-avoidance skills to the highest level with our Advanced Riding Clinics, taught only by the best certified instructors in the Bay Area!
---
"George and Isaac did an awesome job! Not only did they give an amazing presentation but they made sure we had tons of fun! We learned so much in such a little time but they made sure we understood concepts such as SPAT and SIPDE. I feel really comfortable with approaching turns and safety maneuvers. The classroom instructors were awesome too! Very engaging and knowledgeable!"
― Jon Perpetua
"I can't thank these guys enough. Such incredible patience and knowledge! We had a class with students from all walks of life and backgrounds, and these guys were able to make everyone's experience a very pleasant one. The classes were super informative and fun. They really do give 110%. Ray, Isaac, and Chris, thank you guys so much. You're absolutely terrific and it's been a pleasure learning from—and getting—to know you."
― Hassan N. Rasmi
"Great information, builds base knowledge, confidence and fun. Highly recommend to all Riders. Instructors are helpful and make the course fun and enjoyable"
― Vito Scarnecchia
"Let me start off with WOW! This course was just magnificent. The instructors are really fun and amazing, I've never been on a bike before until this course and they tought me every thing I needed to know and now I can confidently ride a motorcycle."
― Gregory Woodruff
"I had a great time taking this course! The instructors Craig and Issac, were patient with me and answered all of my questions. (I hope I didn't ask too many!) They were very informative and made me feel confident, and now I can be a better rider and also a better driver too! I would recommend this course to anyone in the Bay area no matter what level of rider you are."
― Ben W
"Very thorough. Great for beginners. Basic fundamentals are instilled in you from the beginning to the end. Craig and Ken are terrific guys, great attitudes and very knowledgeable. Also their patience is what counts... I will be attending another slightly advanced class that they offer. Parking is great at both class and range locations."
― RR Leland
"Great place to start your way into motorcycles and how to ride properly. Tim, Eric, Chris and Sheila did a great job keeping everybody safe and learning."
― Ramiro Rinaudo
Read more reviews on