Motorcycle School in Salinas, CA
Pacific Motorcycle Training
Pacific Motorcycle Training
Classroom & Practice Range
Northridge Mall – Community Room
472 Northridge Dr
Salinas
,
CA
93906
(Community Room, located between JC Penny and Hobby Lobby. Enter from parking lot.)
---
Learn to ride and get licensed!
Welcome to Pacific Motorcycle Training, the top school to learn how to ride a motorcycle safely in the Monterey area. With us you can learn everything you need to know to ride and control your motorcycle safely. Whether you are interested in learning the basics of riding a motorcycle—and getting your license endorsement—or simply improving your motorcycle skills to be safer on the road, come with us and we will provide you with the best teaching you can get in the Bay Area. We are part of the California Motorcyclist Safety Program and all of our instructors are certified to teach the Total Control Riding Clinics.
---
Basic riding course schedule – Weekends
GROUP A (Rides in the morning)
Classroom, Session 1
Thursday 6:00 pm - 9:30 pm

Practice Range, Session 1
Saturday 7:00 am - 11:45 am

Classroom, Session 2
Saturday 6:00 pm - 8:30 pm

Practice Range, Session 2
Sunday 7:00 am - 11:45 am
GROUP B (Rides in the afternoon)
Classroom, Session 1
Thursday 6:00 pm - 9:30 pm

Practice Range, Session 1
Saturday 12:15 pm - 5:00 pm

Classroom, Session 2
Saturday 6:00 pm - 8:30 pm

Practice Range, Session 2
Sunday 12:15 pm - 5:00 pm
---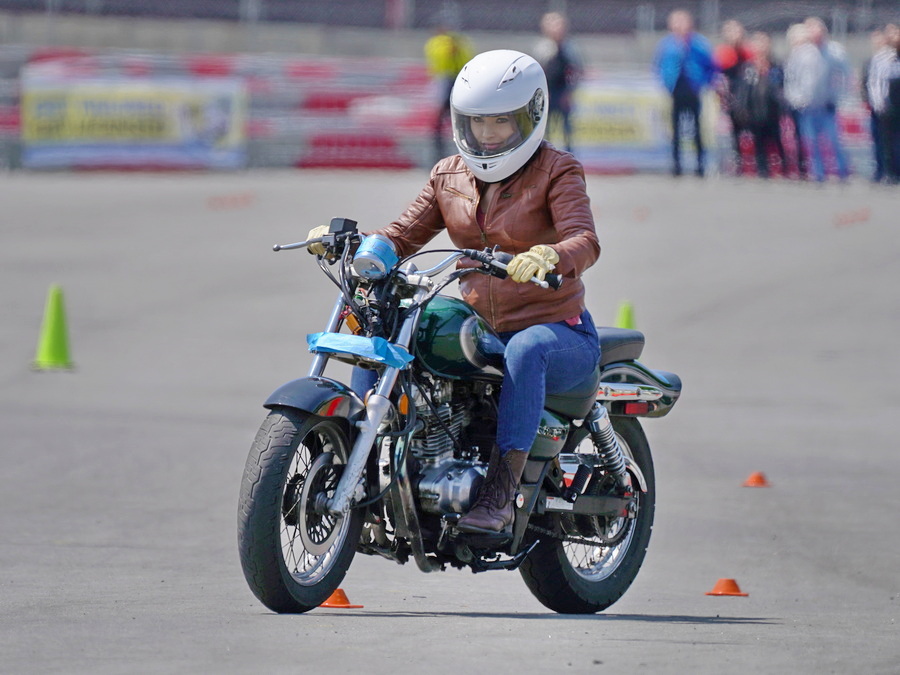 For New Riders
Learn the basics of riding safely in a controlled environment and receive the certificate required to waive the DMV riding skill test. Our friendly basic riding course was designed for people with zero experience on a motorcycle. We provide motorcycles and helmets for you to learn with.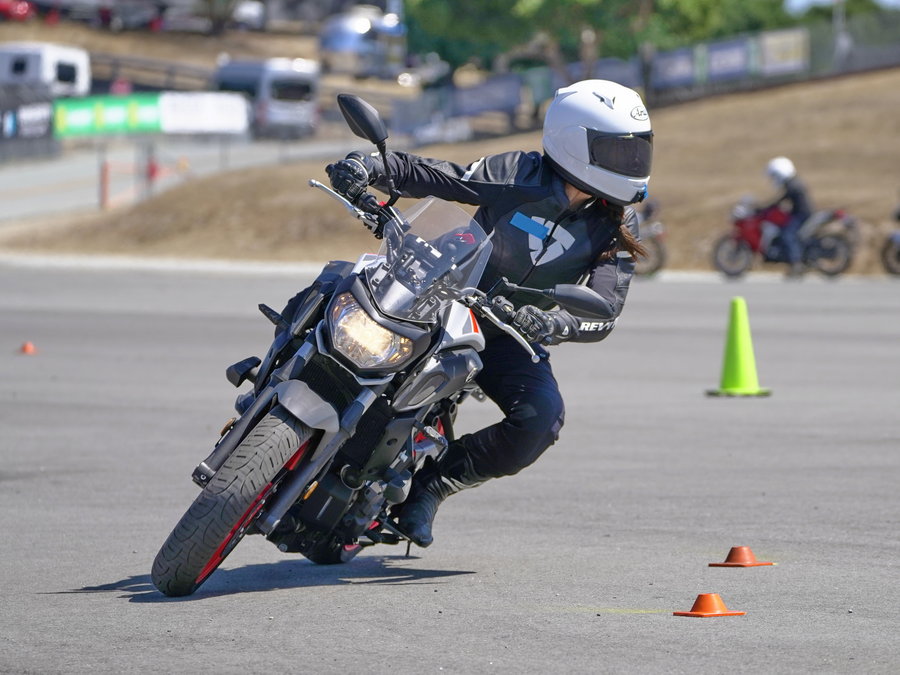 For Experienced Riders
Become a better—and safer—rider using your own motorcycle with our Intermediate Riding Clinic. Or take your cornering and crash-avoidance skills to the highest level with our Advanced Riding Clinics, taught only by the best certified instructors in the Bay Area!
---
"This was a truly amazing experience. I have been riding for over 15 years and still learned a lot from the instructors. Instructors were very informative, supportive and understanding."
― Alexander Yin
"I had a great time taking this course! The instructors Craig and Issac, were patient with me and answered all of my questions. (I hope I didn't ask too many!) They were very informative and made me feel confident, and now I can be a better rider and also a better driver too! I would recommend this course to anyone in the Bay area no matter what level of rider you are."
― Ben W
"Fantastic course. Both Isaac and Craig were great instructors, very lively and engaging. Overall, the course was very informative, and the practical portion of the course left me with a much greater understanding of how to be a better, safer rider."
― Boris Boukhonine
"Often it's hard to retrain the way you do something. I've rode 1 form of a motorcycle or another since I was a child. This course was worth taking especially when you consider how it improves your safety while riding. I'm thankful to the instructors, it was an enjoyable experience that I'm sure will pay of while riding."
― Ten C
"This is my second time. Both timed have been great. The instructors are very knowledgeable and friendly. I've already recommended the class to a few friends."
― Gabrielle Baccari
"Awesome experience! Chris, Kyle, and Isaac are great instructors. They will correct your mistakes every time they see something wrong because they really want to prevent you from building bad habits. I recommend this course for anyone interested in learning to ride. Don't be intimidated, most of the class has never touched a bike before and they start you off really easy until you're comfortable!"
― Joseph Fontana
"Great place to start your way into motorcycles and how to ride properly. Tim, Eric, Chris and Sheila did a great job keeping everybody safe and learning."
― Ramiro Rinaudo
Read more reviews on

©2019, Pacific Motorcycle Training
Online presence management by
Ovalmint